---
Work Scope
・Messaging architecture
・Naming
・Logo design
・Office interior design
・Office tool design
・Website design
---
The challenge
The medical field faces doctor shortages and excessive overwork issues while the care field lacks both caregivers and managers.
SkillUpJapan Corporation, an educational software development company created in 2001, decided in 2014 to diversify its offering to healthcare with the creation of a platform leveraging Japan's ICT to enable communication among healthcare professionals globally, helping to save more lives and reduce costs.
By partnering with NTT docomo, its medical information-network service was successfully introduced at 45 medical facilities, including the Jikei University School of Medicine, and over 100 care facilities in Japan. It expanded rapidly to medical institutions in North and South America, Europe and the rest of Asia.
As the medical information business grew and went increasingly global, in 2015 RISKYBRAND was appointed to create a corporate identity that would embody the new company focus.
Our approach
The new company name, ALLM, is derived from the phrase 'all medical,' referring to the mission to support all medical endeavors.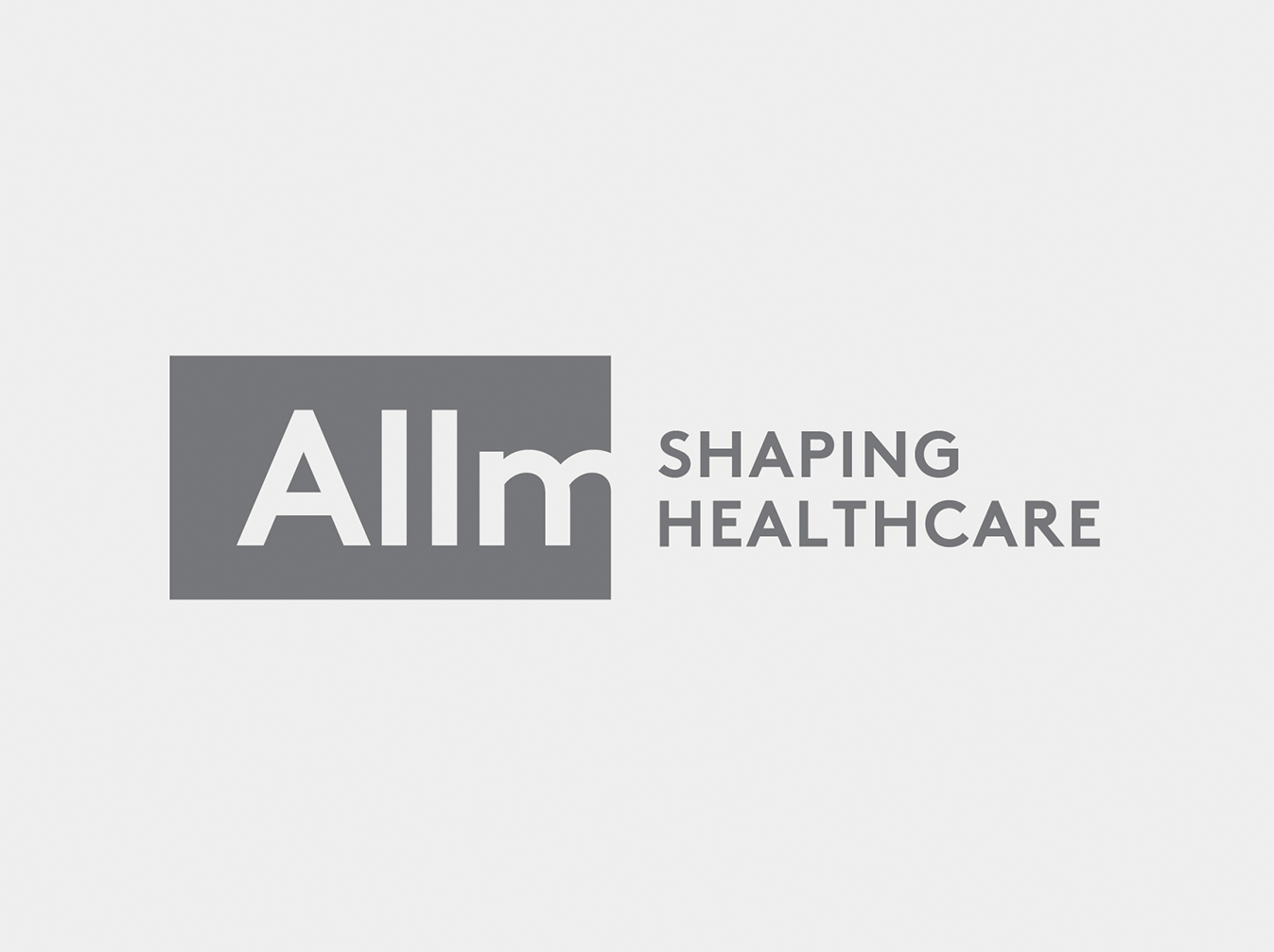 The logotype, which appears to be entering the stage from the right, expresses the organization's will to `shape healthcare' and bring about a new medical paradigm with next-generation technologies and communications tools.
The key visual, which uses the human circulatory system and neural network as motifs, illustrates Allm's organic ICT network. Called AllmNet, it is meant to be used alongside the company's corporate message ("Shaping Healthcare") in the office and on business cards, envelopes and the website.