---
Work Scope
・Brand narrative and visual identity design
・Naming
・Brand application design: packaging, print and digital communication material, uniforms

---
Hilton Odaiba elevates grilled cuisine into an art form
Set on the Odaiba waterfront, Hilton Tokyo Odaiba naturally features the signature hospitality of the Hilton brand, and is a hotel where you can relish a sophisticated resort atmosphere without leaving central Tokyo.
In December 2016, Hilton Tokyo Odaiba planned to renovate the second-floor space to open two restaurants. RISKYBRAND was selected to be the branding partner to evolve the space into a dining destination truly representative of Tokyo, a city that fascinates travelers from all over the world.
Through on-site observation, competitive research and workshops, we surfaced the key feature that made the place special – the beautifully sparkling Tokyo cityscape reflected in Tokyo Bay, a unique attraction that cannot be savored anywhere else.
From there, we designed a comprehensive new identity system, from concept to naming, logo and look & feel, that we translated into communication tools such as shop card, brand movies and uniforms.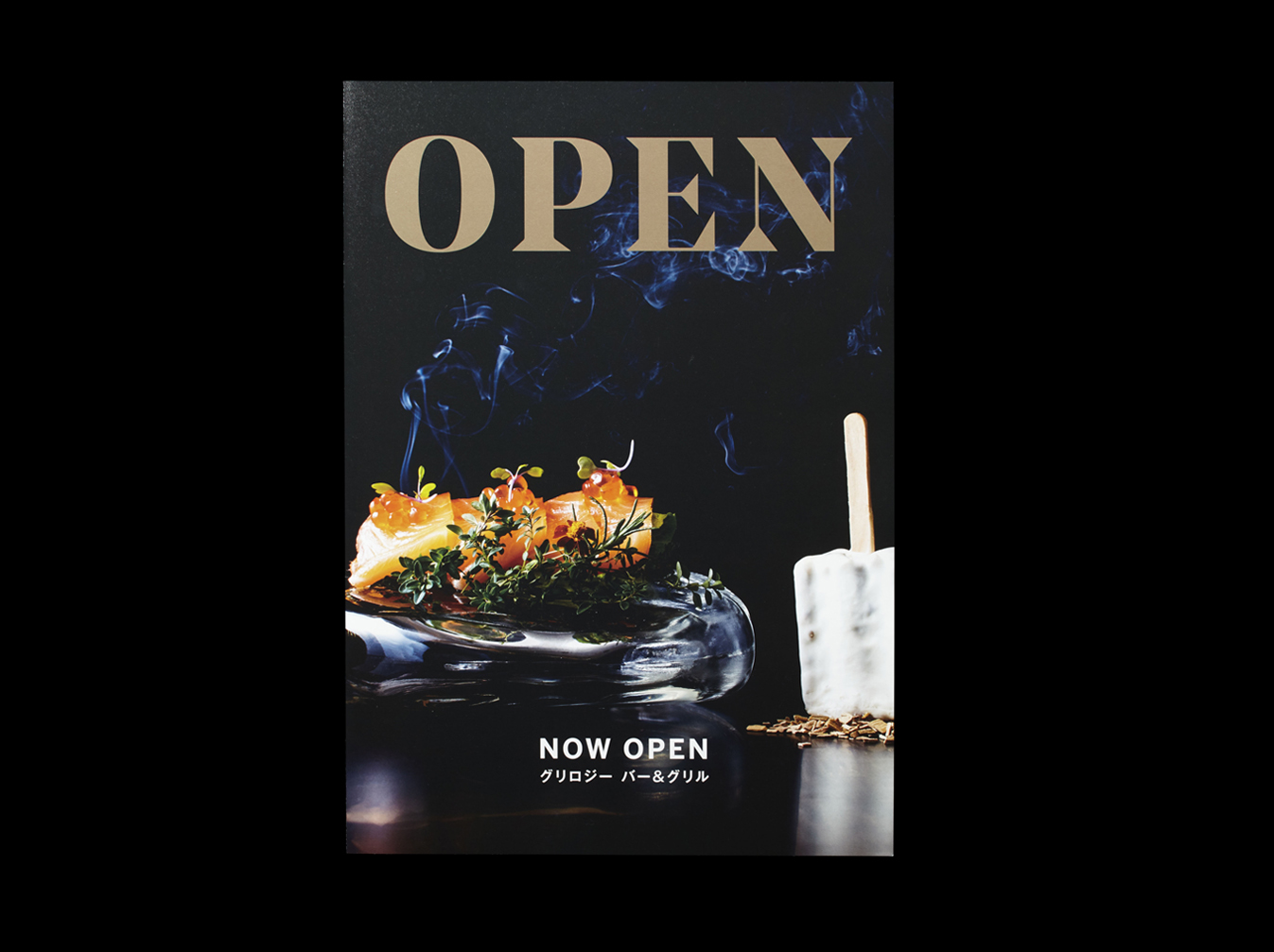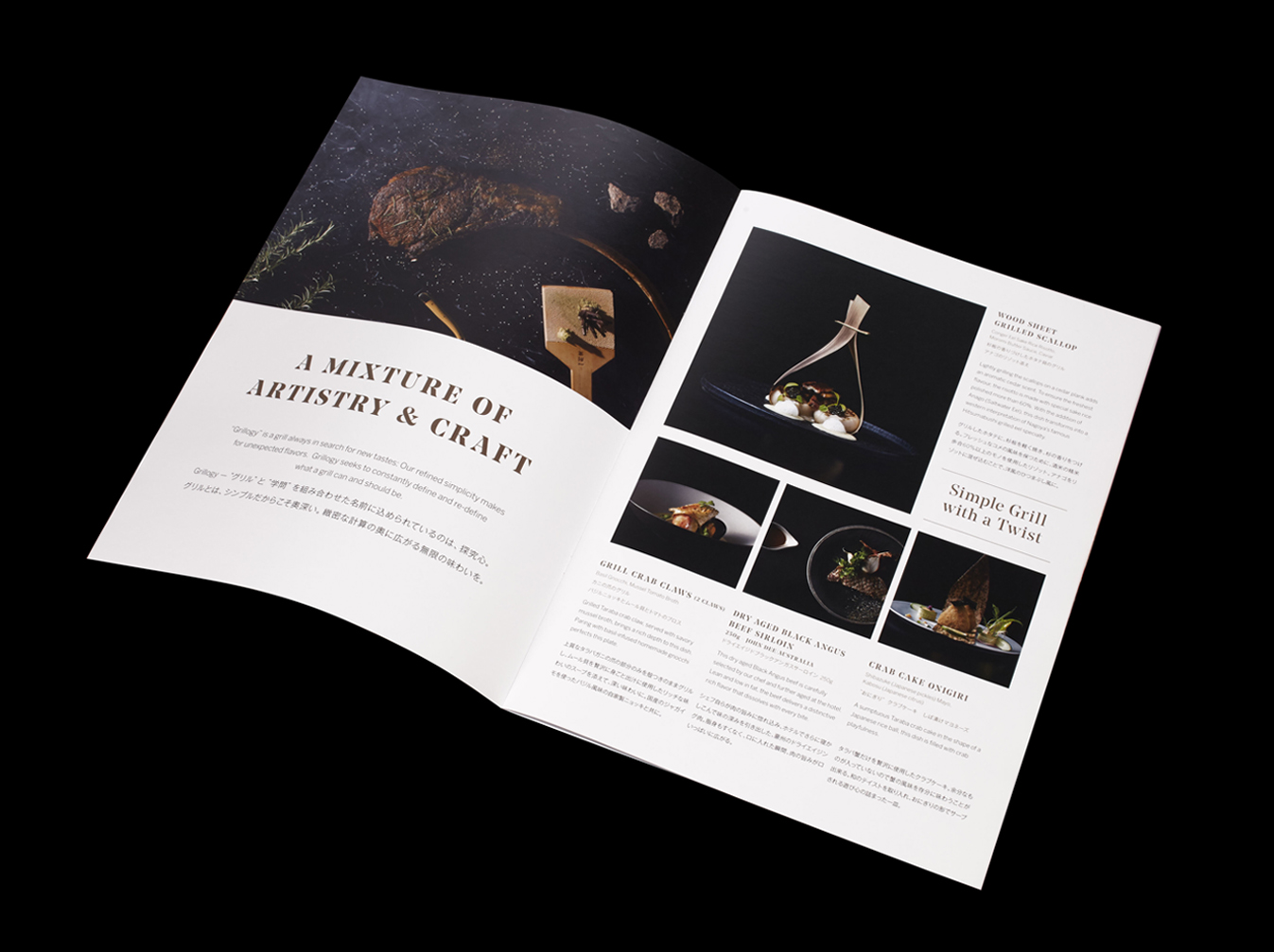 Grillogy Bar & Grill
Grilling meat and seafood with the power of fire, through optimal skills and the use of fine spices, this simple cuisine hides the potential to bring out infinite flavor. The name Grillogy reflects the almost academic approach of the chef in his quest for the ultimate grilled cuisine and the fine calculations that bring out infinite flavor in the smallest details.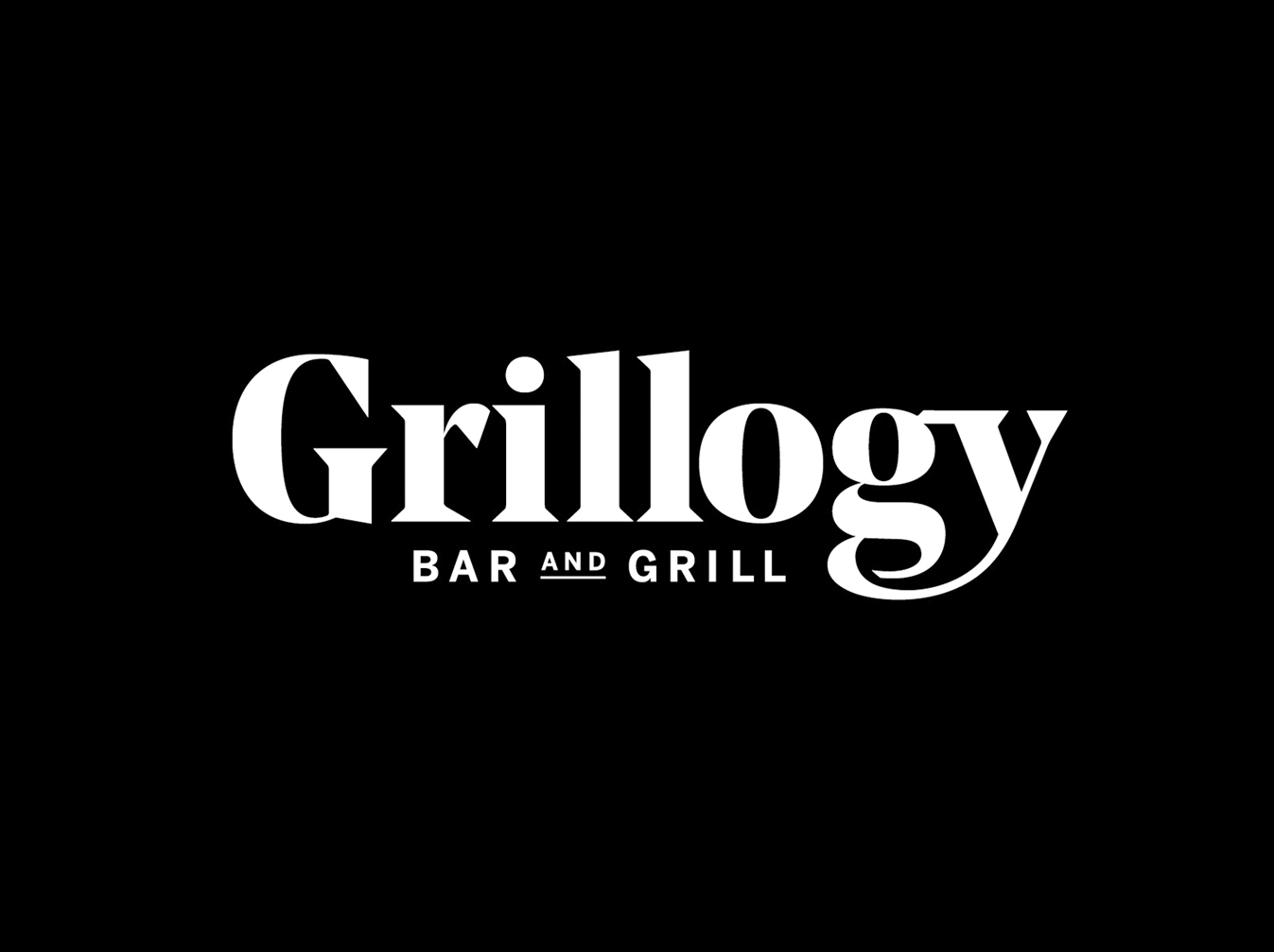 The key visual motif is the "Tomahawk Steak," Grillogy's signature dish.
The steak exemplifies the depth of grilled cuisine with a heavy bone-in weight of over 2 kilograms, rising white smoke expressing the dynamism of grilled cuisine, and sprinkled spices and herbs.