---
Work Scope
・Development of the sight image for the brand image improvement
・Plan and organization of office information magazine, page design
---
Project
Renewal of the "RENT DATA", or information magazine about all data of office building estate market (2010~)
Background
SANKO ESTATE is a biggest office-room rent agency with more than 35 years of experience in the estate market dealing with everything concerning the office demands in Japan.
The "Office rent data" collects all data of office building estate market and other office-related information. The "Office rent data" is issued every year since 1984 as a unique and major database publication specialized in the office estate market.
SANKO ESTATE reviewed its publication to enforce the image of the company. RISKYBRAND was selected as their partner.
Process
Our goal was to reform this publication to be more friendly, easy-to read and comfortable. We adopted some novelty technique partially to enforce the branding strategy through its publication.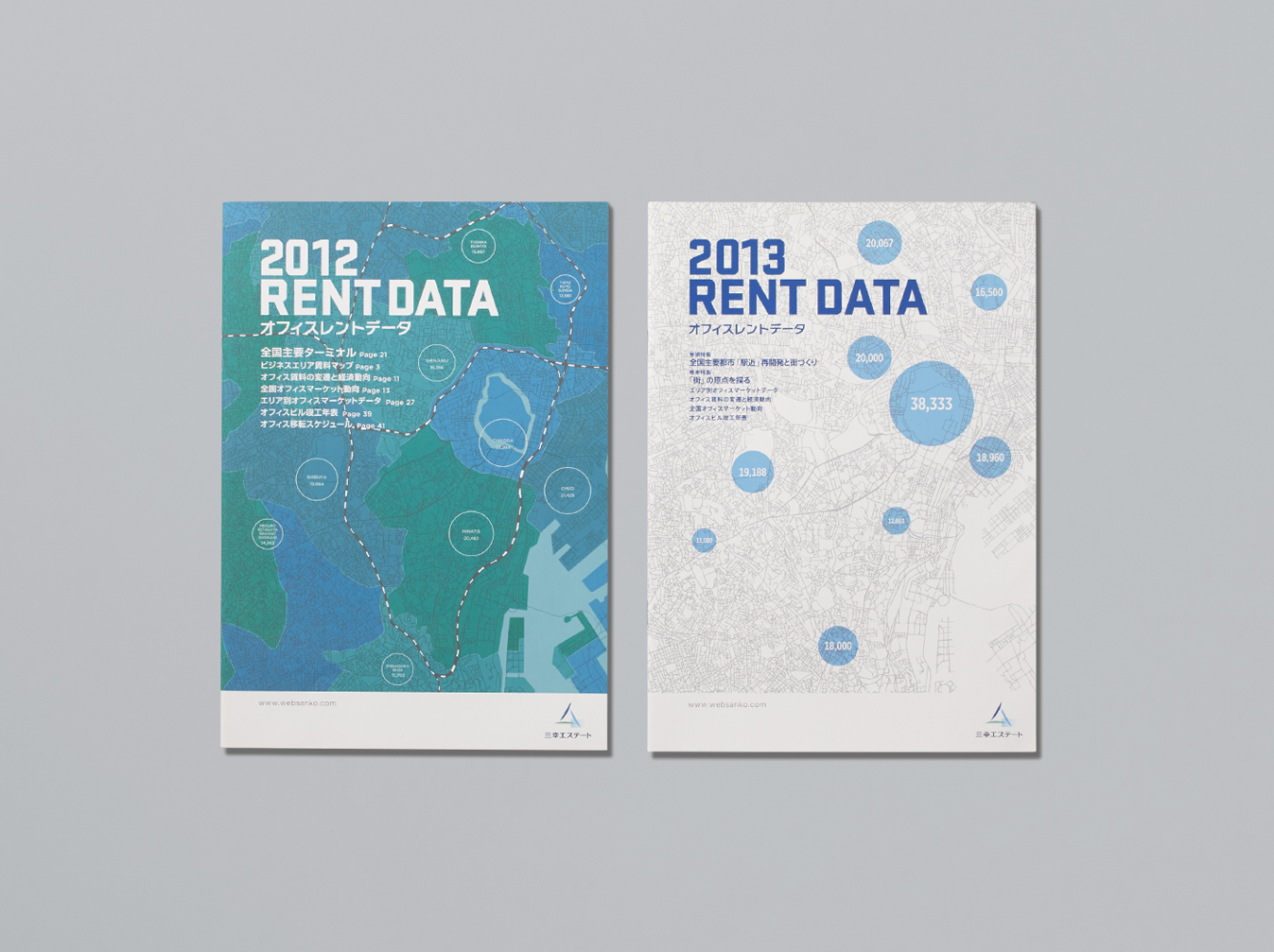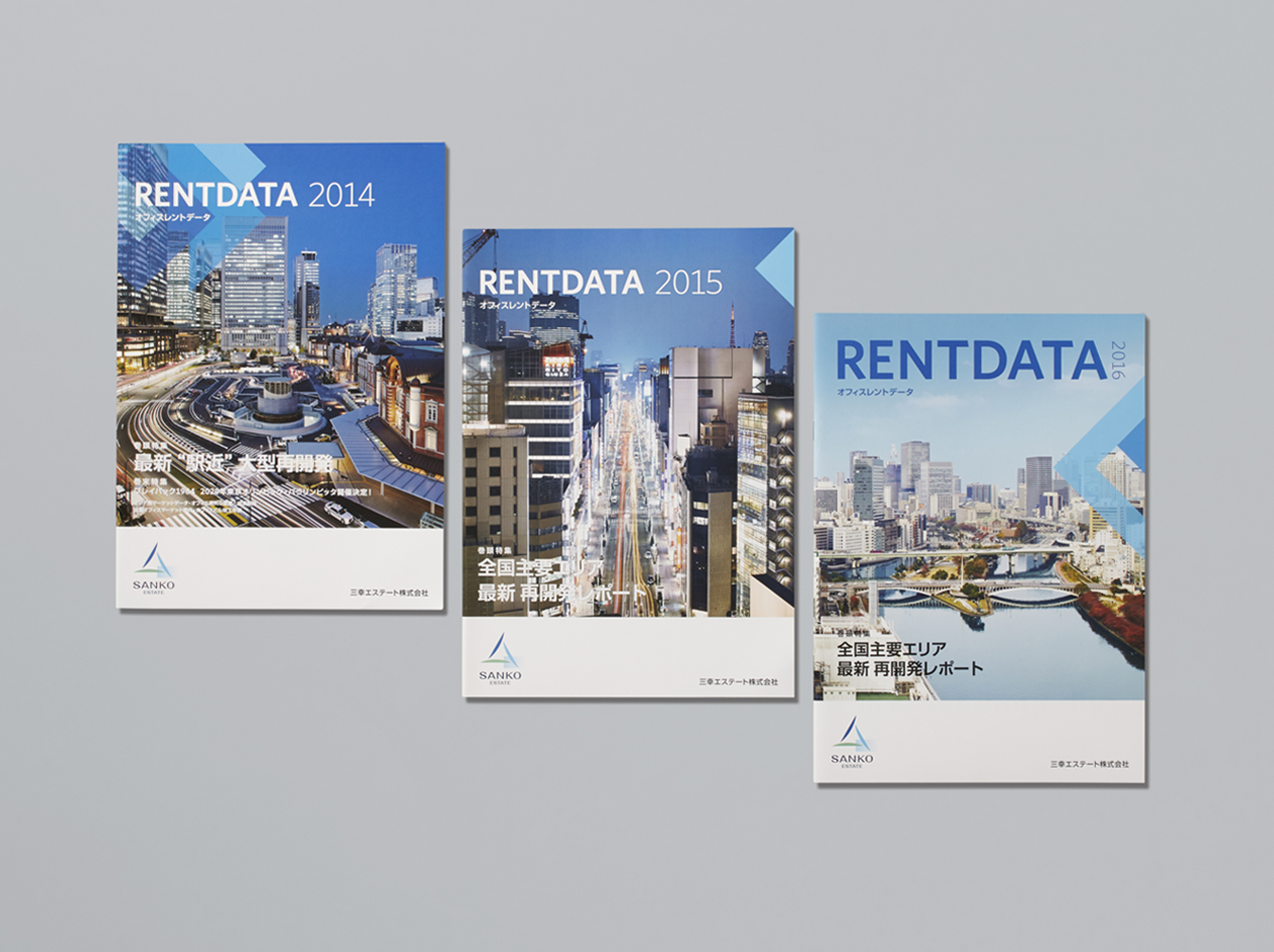 | | |
| --- | --- |
| Client | Sanko Estate Co., Ltd. |