---
Work Scope
・Creative design of communication tools
---
Project
Tokyo Garden Terrace Kioicho Communication Design
The Brief
Seibu Properties Inc. is a real estate company within the Japanese holding company Seibu Group that leverages the group's properties for wide-ranging development endeavors that include hotels, commercial buildings, residential and office buildings.
As part of revitalization of the old site of the Grand Prince Hotel Akasaka, the company is developing Tokyo Garden Terrace Kioicho, a multi-use urban complex with offices, a hotel, commercial facilities, residences, and conference facilities.
To promote the new built complex, Seibu Properties asked us to design print marketing tools. The overall communication had to convey an image of "quality, high style and avant-garde", the three key words that had guided the project. They summarize the company's will to bring about a new kind of urban complex blending modernity and historic sophistication, in the serene atmosphere of Kioicho.
Our Approach
We find our narrative in the rich history of Kioicho neighborhood, a picturesque area surrounded with a rich natural environment, where the Kii-Tokugawa family, Owari-Tokugawa family and Hikone-Ii family built their mansions during the Edo period.
The key visual features an old map of Edo drawn by a German visitor during the Meiji period. By contrast, the content inside the pamphlet focuses on the modern architecture and the rich greenery that can been seen today. The overall look & feel strikes an edgy contemporary style that reflects Seibu Properties ' vision of building a "new kind of international neighborhood celebrating history, nature and diversity ".
The comprehensive design by RISKYBRAND includes the office and hotel building pamphlet, the residential building pamphlet, folders, and the layout drawings.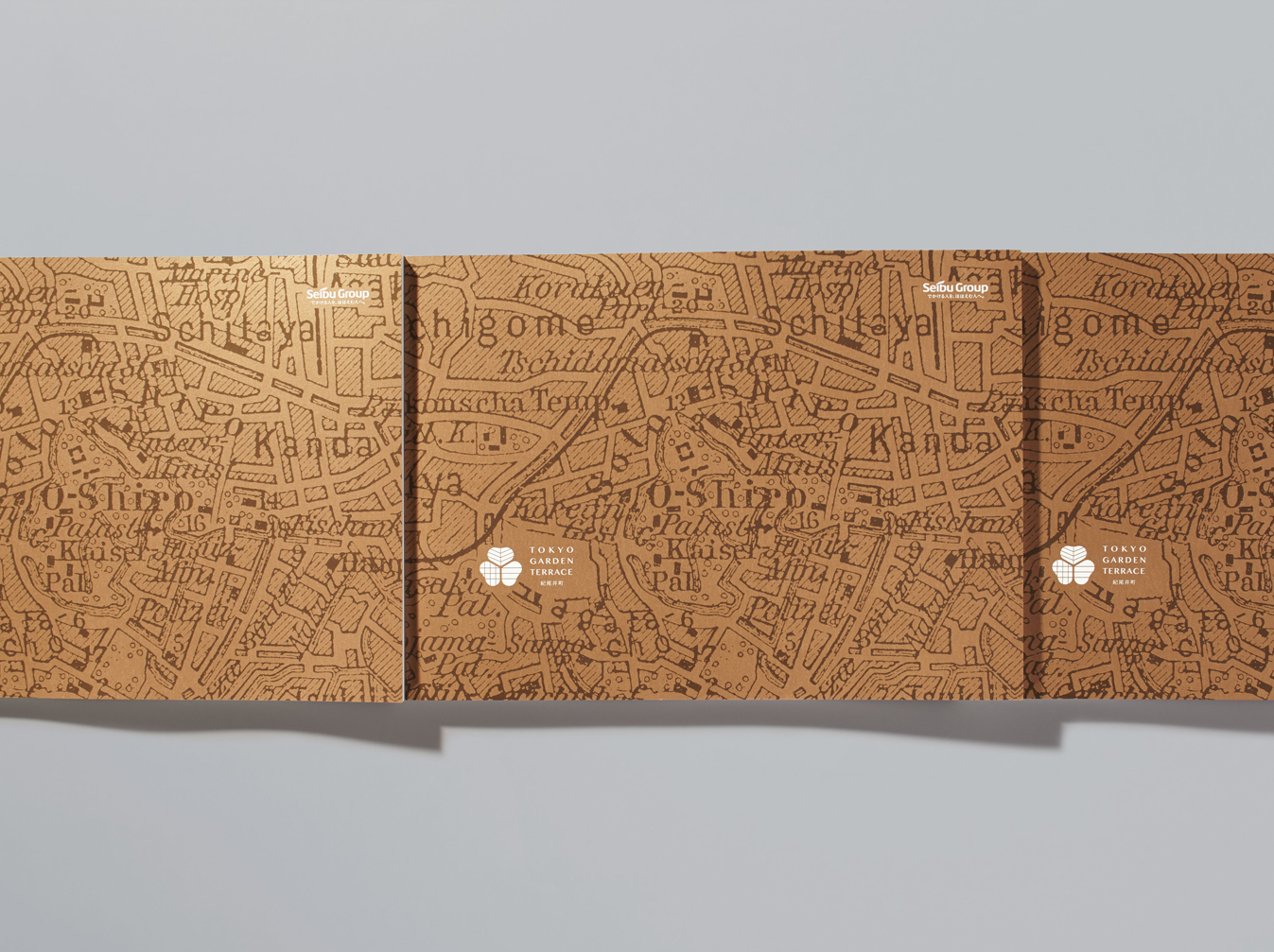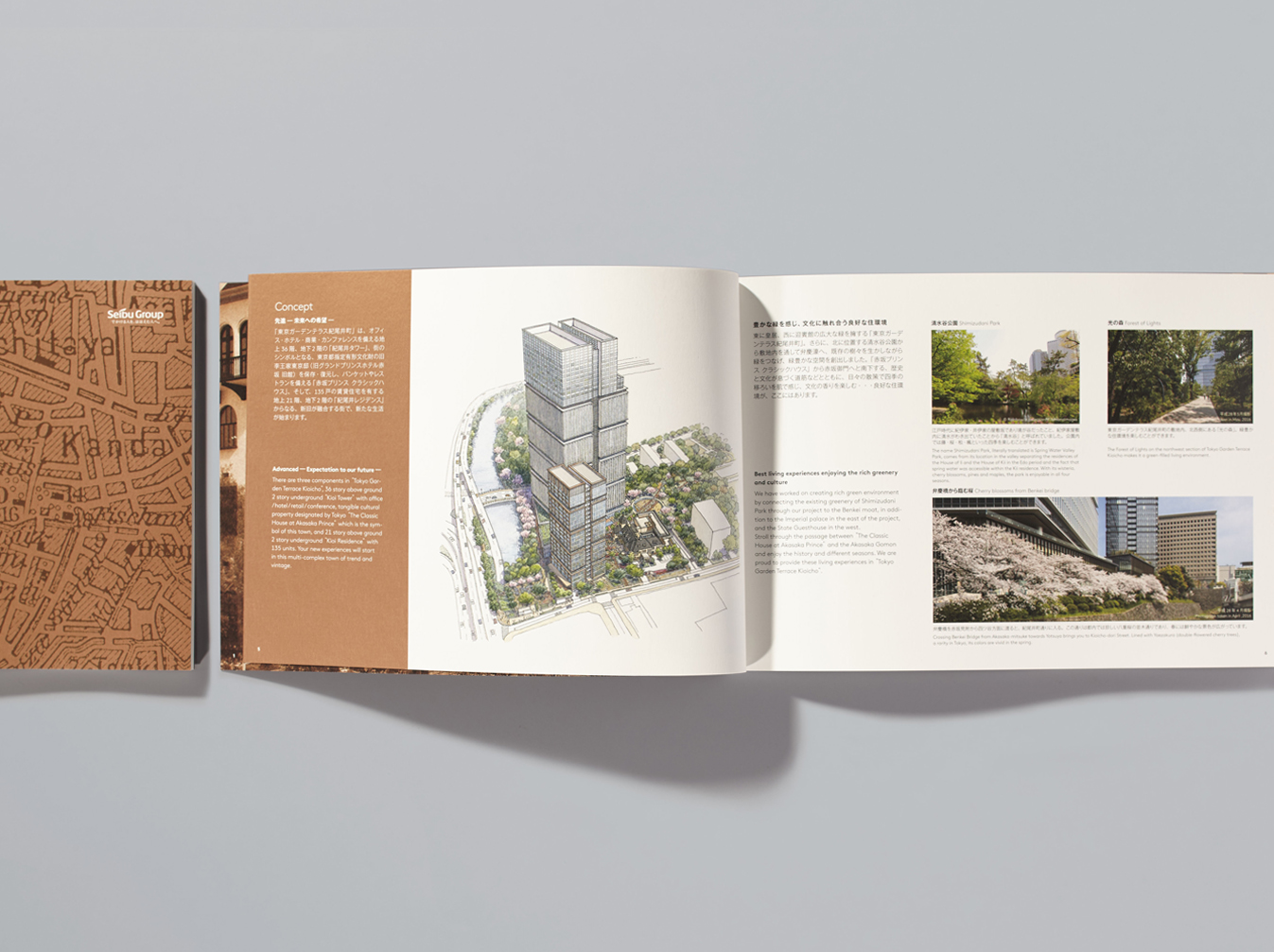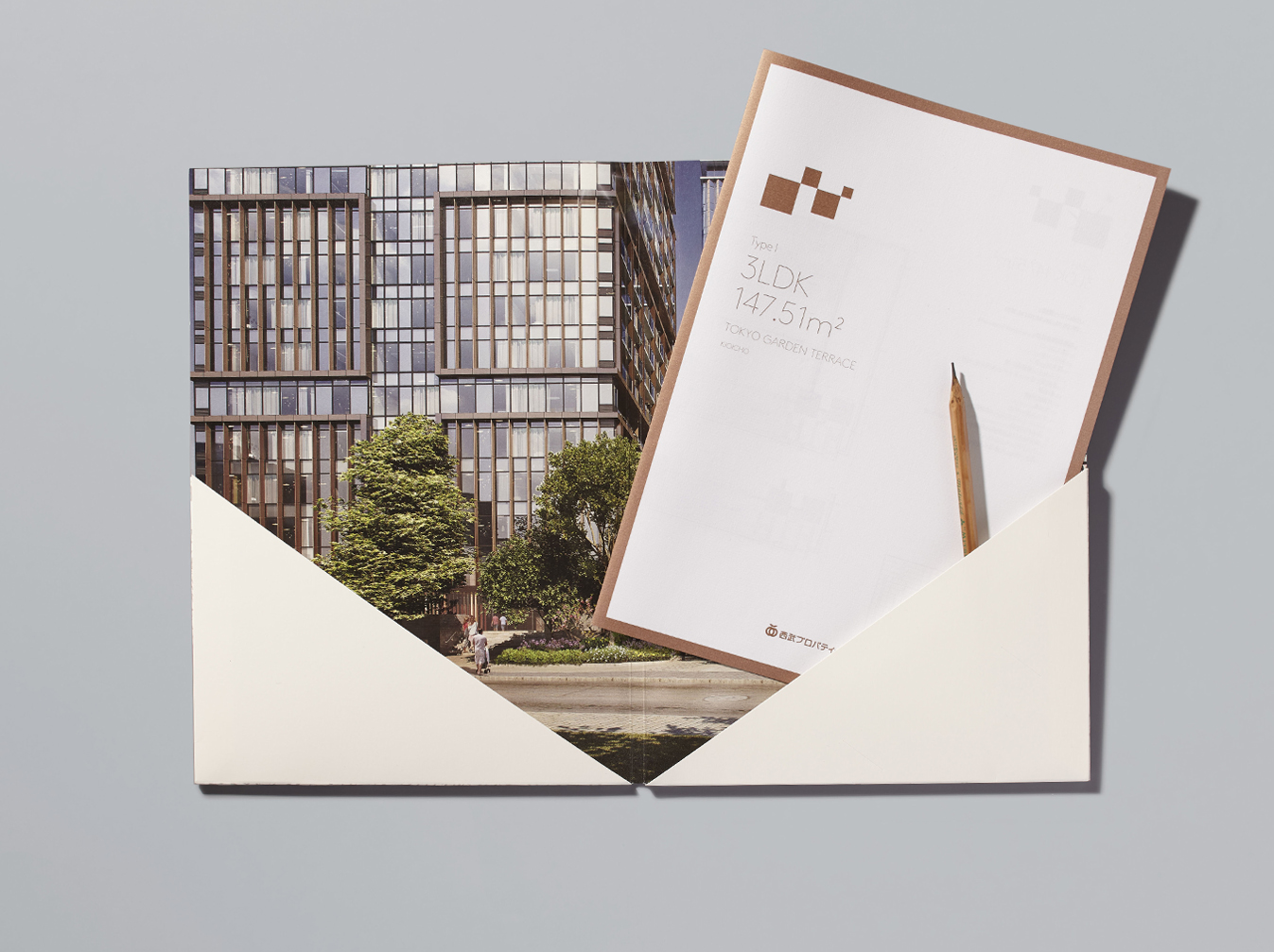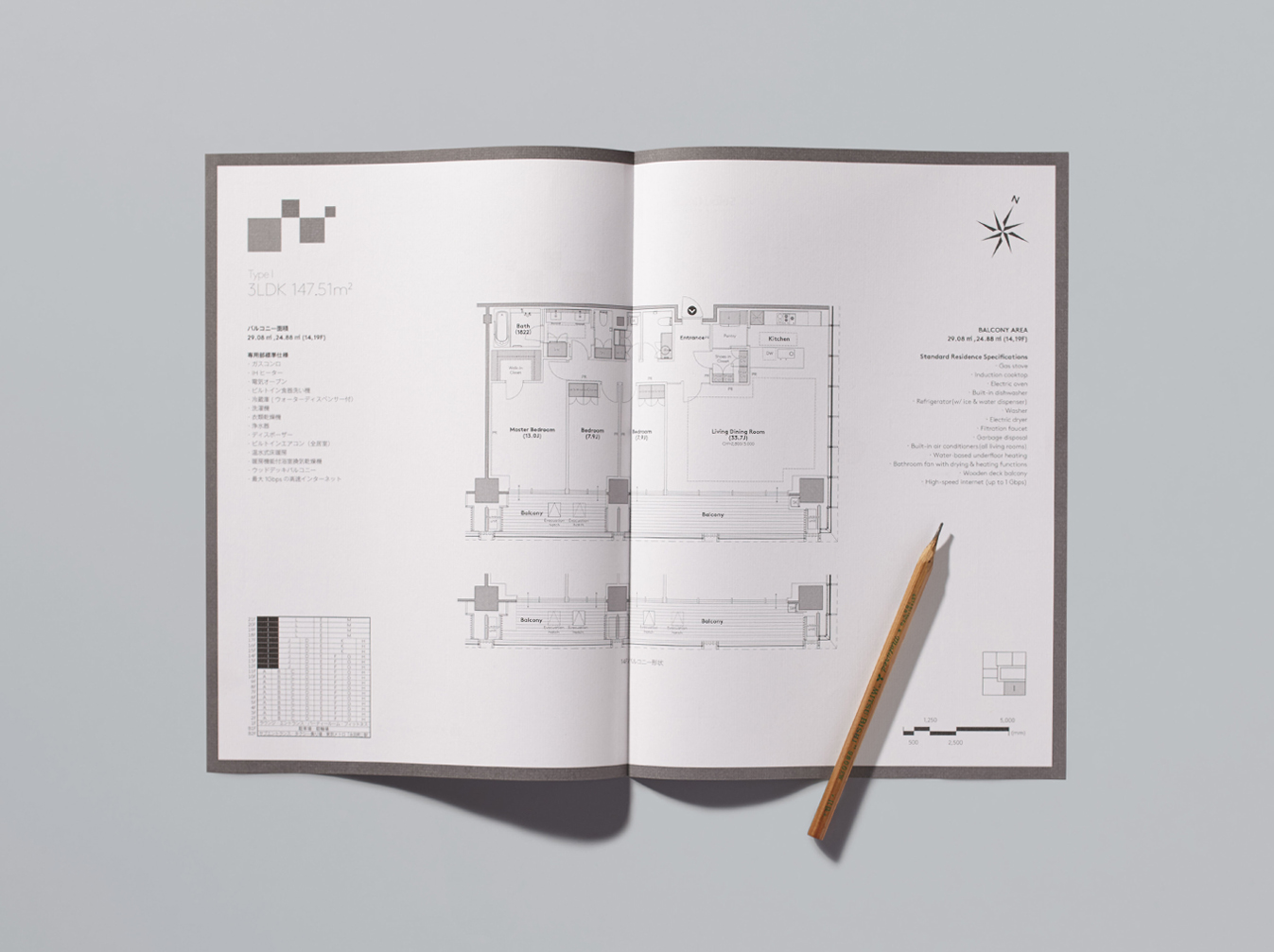 | | |
| --- | --- |
| Client | Client: Seibu Properties Inc. |