---
Work Scope
・Plan / Editing
・Coverage and manuscript writing
・Binding and page design
---
Background
TRUSCO Nakayama is a wholesaler of factory material subsidiaries dealing with machinery implements and distribution equipment. It has more than 2 hundred thousand stocks of every single tools demanded by manufacture professionals, and deliver their products promptly and quickly using 15 main distribution centers and 85 branches in Japan and 2 head quarters in Tokyo and Osaka. TRUSCO Nakayama has their stocks listed up on Tokyo and Osaka security exchange.
After 50 years of history, the company started to make a 50-year commemorative publication. RISKYBRAND was selected as an editor and producer of this memorial publication.
Process
Our plan was not only to narrate the company's history standing on their ideology but we wanted something that workers and people worked with TRUSCO can be proud of what they have accomplished after reading this publication. We firstly studied the philosophy of TRUSCO and their management system. Commentary was edited due to resemble all clues of TRUSCO's growth in its business. We held a talk session with the employees to make reportage of their great work in sales and distribution fields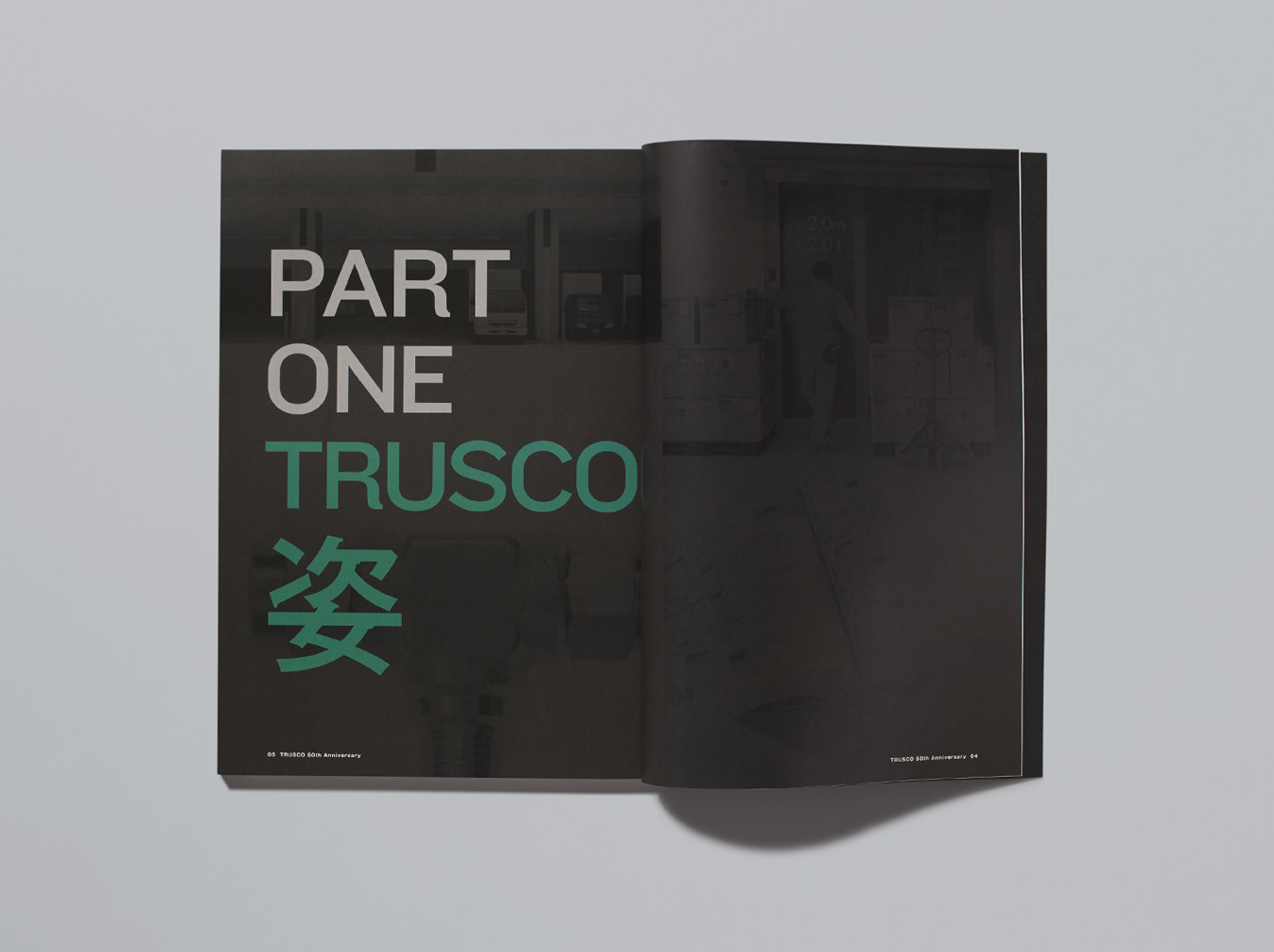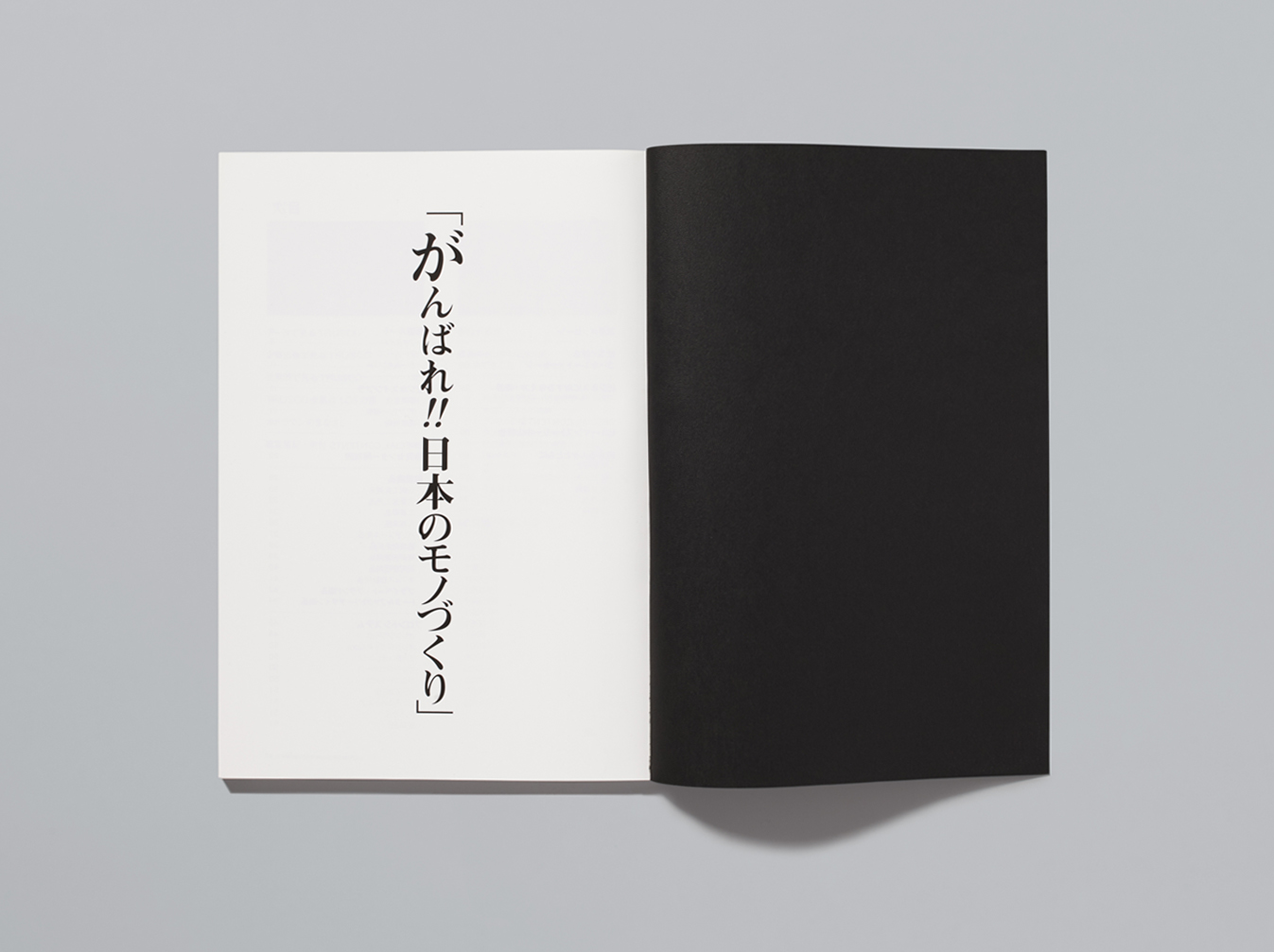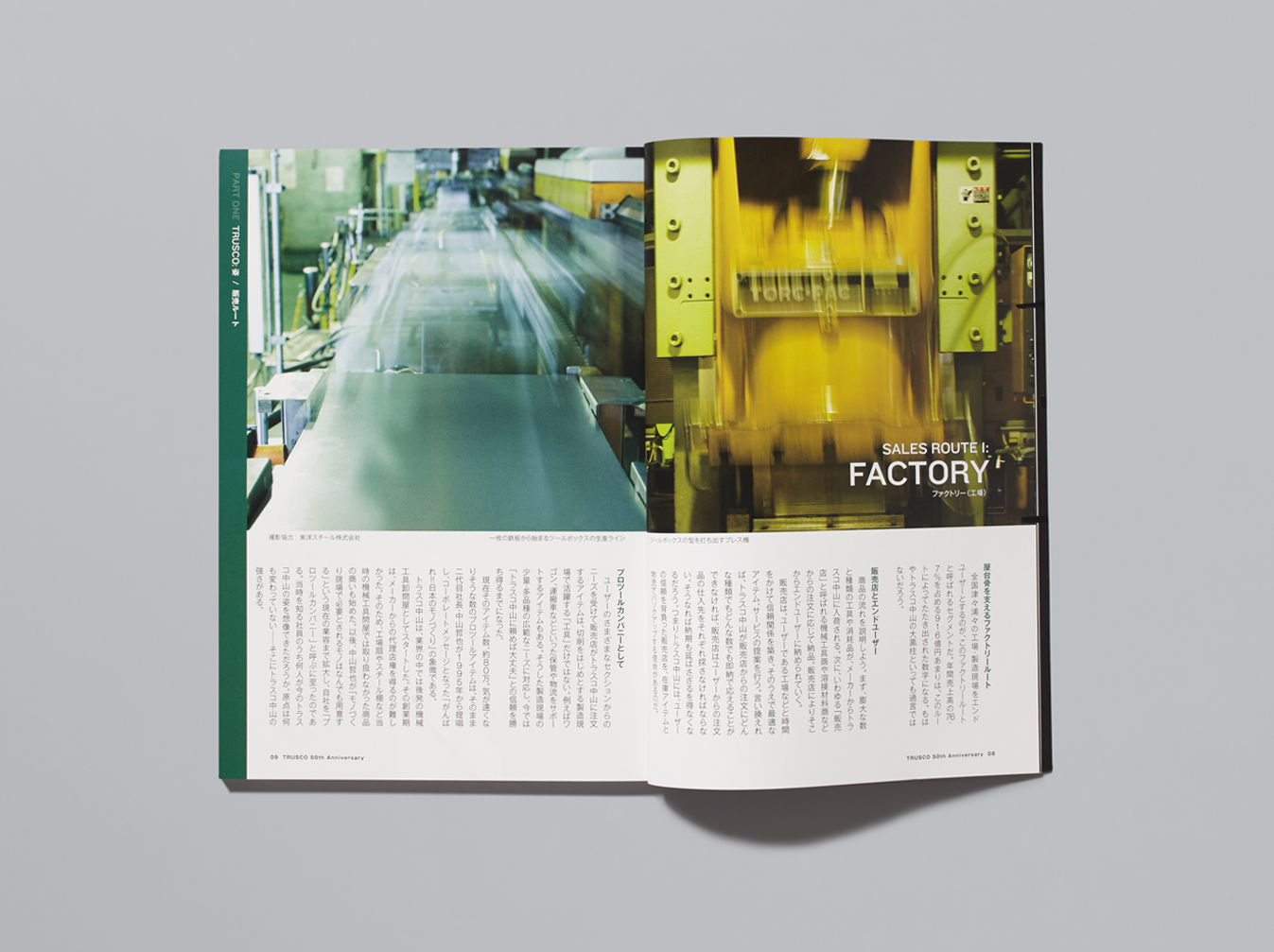 We engaged in whole steps of publication from drawing up plans, edition, reportage, writing, compiling, digitizing all documents to make chronological table, publication design to printing direction.
Result
The commemorative publication of Trusco Nakayama was distributed all over Japan on May 15th at its 50th anniversary. The publication is used until now as a tool of education for the new workers and utilized to reconfirm the pride of being part of it.
| | |
| --- | --- |
| Client | TRUSCO NAKAYAMA CORPORATION |