---
Work Scope
・Brand narrative and visual identity design
・Naming ( dining floor and each restaurants )
・Brand application ; website, print communication material, packaging
---
The challenge
To mark its 30th anniversary of moving the Hilton Tokyo to Shinjuku, Hilton Worldwide embarked on a radical redesign of the hotel's restaurant floor in 2014 and selected RISKYBRAND as its branding partner.
The mission was not only to renovate the dining offer of the longstanding hotel , but to also transform the image of Shinjuku, an area not known for gourmet cuisine.
Our approach
Our idea was to turn an obstacle to the restaurants' attractivity, the image of Shinjuku area, into an opportunity. We found it in its history : today's Shinjuku is a bustling metropolis swirling with people, but during the Edo period it was a picturesque area and after the war it became the epicenter of culture where literary masters were gathering. Inspired by the old and new Shinjuku, we built a concept based on the notion of `energetic and comfortable chaos' that we translated in the design, an open-format space with no walls between the five restaurants, making it a kaleidoscope of dining options, a journey through time and space that could not be wholly taken in with a single visit.
The name `Tsunohazu' is directly derived from the ancient name of the neighborhood and evokes both its refined atmosphere and folkloric traditions.
We designed all of the communication tools, from the menus and wine labels to the website, posters and other advertising materials, and even now continue to handle the branding and art direction.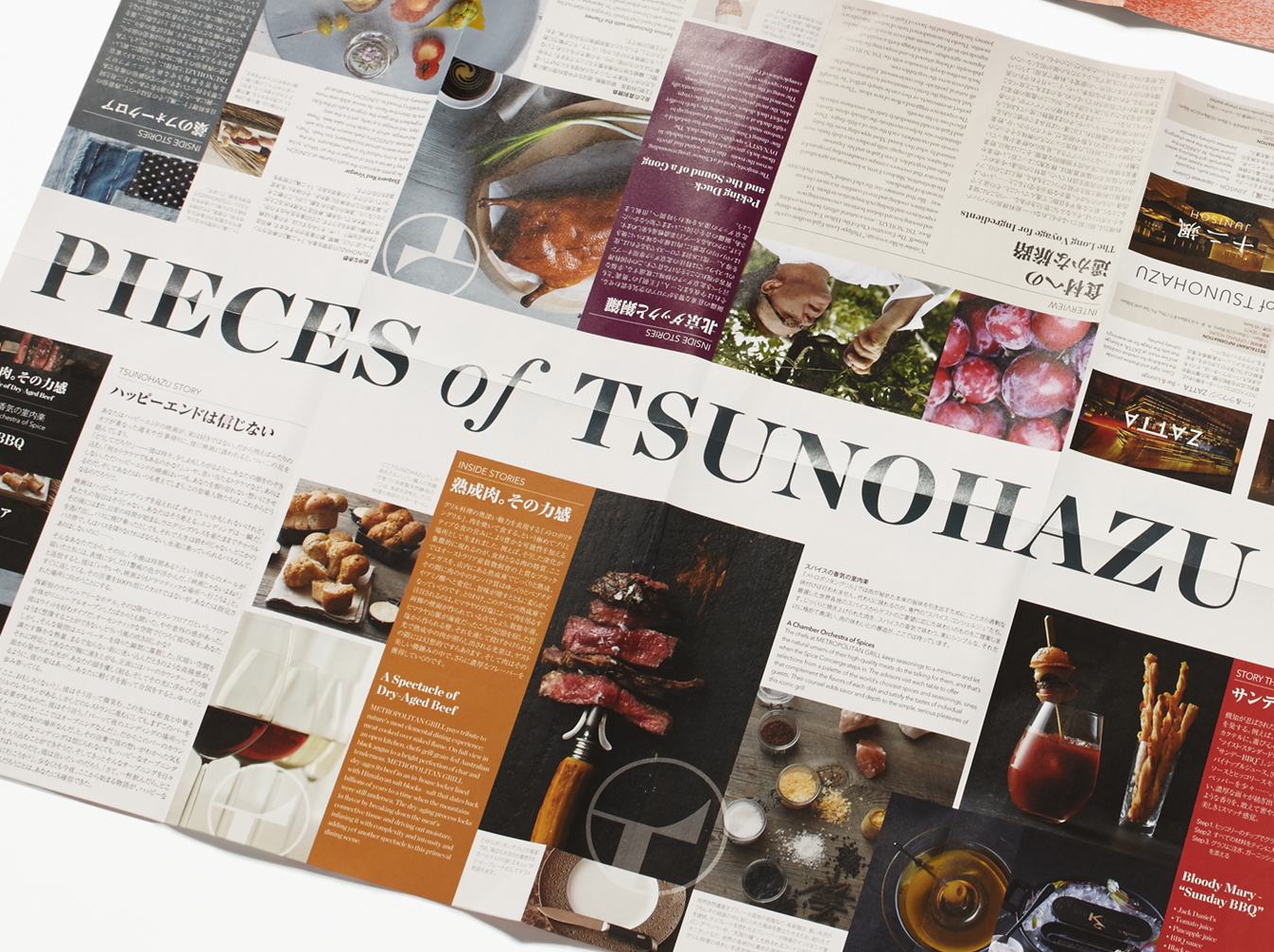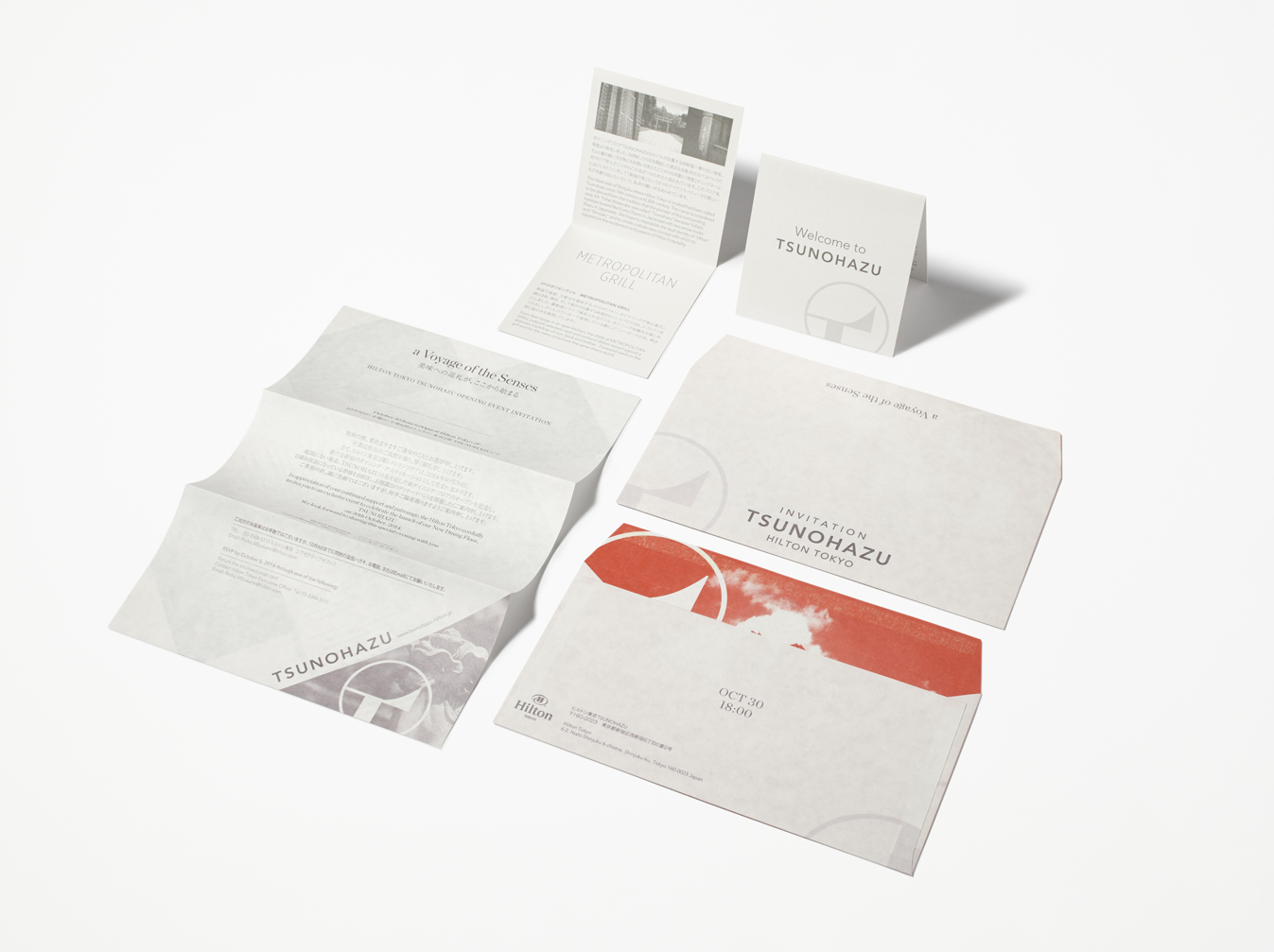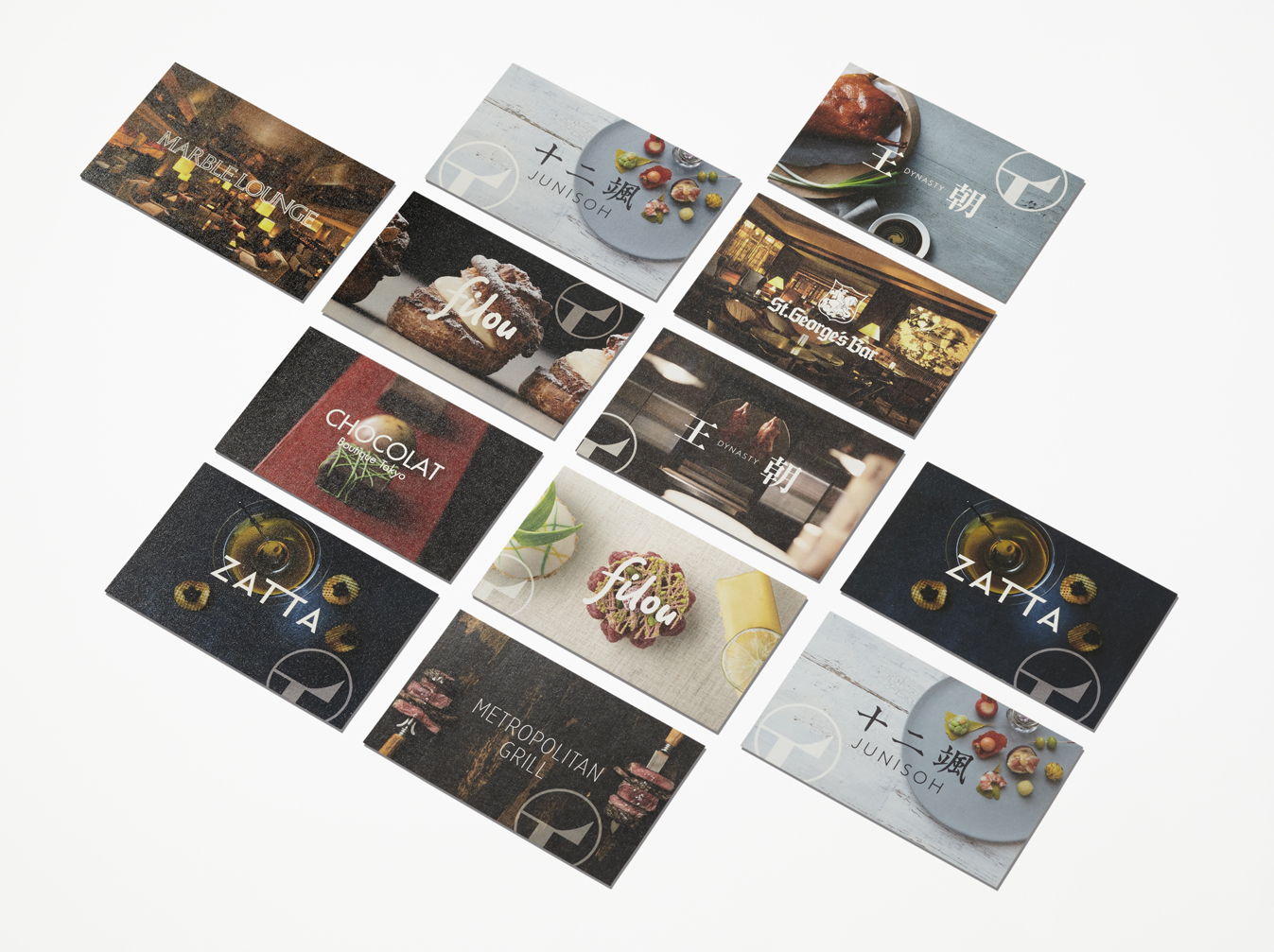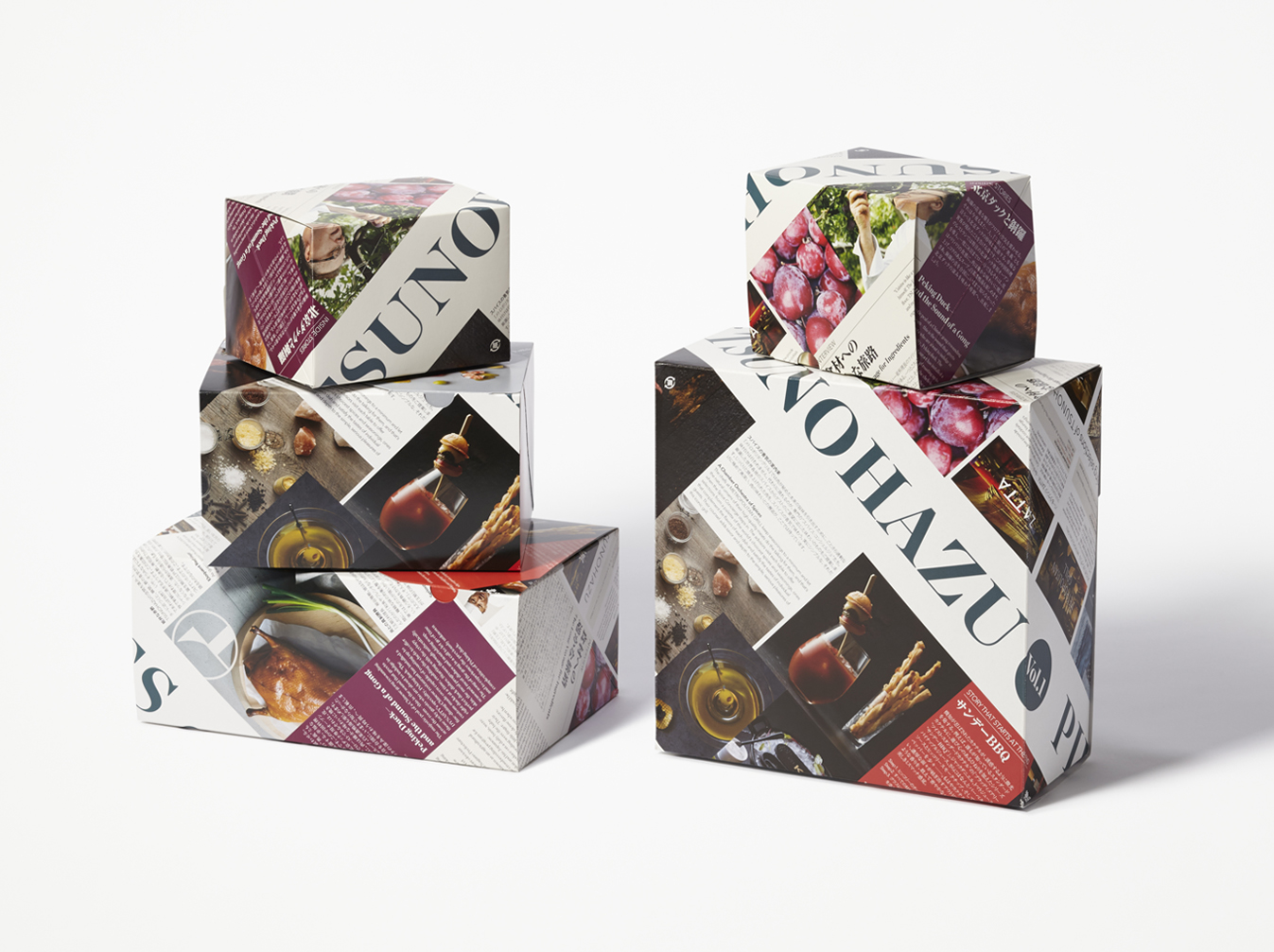 Result
The dining floor TSUNOHAZU opened in October 2014.
Its innovative cuisine which upends the conventional image of hotel restaurants was rewarded with strong support from numerous guests and its marketing campaign was chosen as the best in the Asia Pacific region by Hilton Hotels & Resorts (present in 80 countries with over 500 hotels). As branding partner, RISKYBRAND will continue to assist in further successes.
Client
Hilton Worldwide Holdings Inc.
Hilton Japan Co., Ltd.