Hello, this is Apolline, strategist at RISKYBRAND.
Last week I had the opportunity to attend the Future of Branding Week Live, an intensive online program run by the Future London Academy, along with 60 fellow creatives from around the world.
The Future of Branding Week Live brings together the most forward-thinking CMOs, brand strategists, creative directors and heads of marketing who want to be ahead of the competition, explore the new frameworks that world-class agencies use right now and find new ways to reach their audience. The program was set to happen in London last July but had to be postponed due to Covid-19 physical distancing and travel limitation. In response, the London Future Academy launched a digital version, held entirely online using tools such as Zoom, Miro and Whatsapp. I was interesting to observe how the organizers could bring the whole program event while living up to their promise to 'unite and inspire creative people around the world.'
In this article, I will share my opinion on the program, and some of the highlight of the classes. I'll dig deeper into the content of each masterclass in the course of the coming weeks. Stay tuned to get inspired!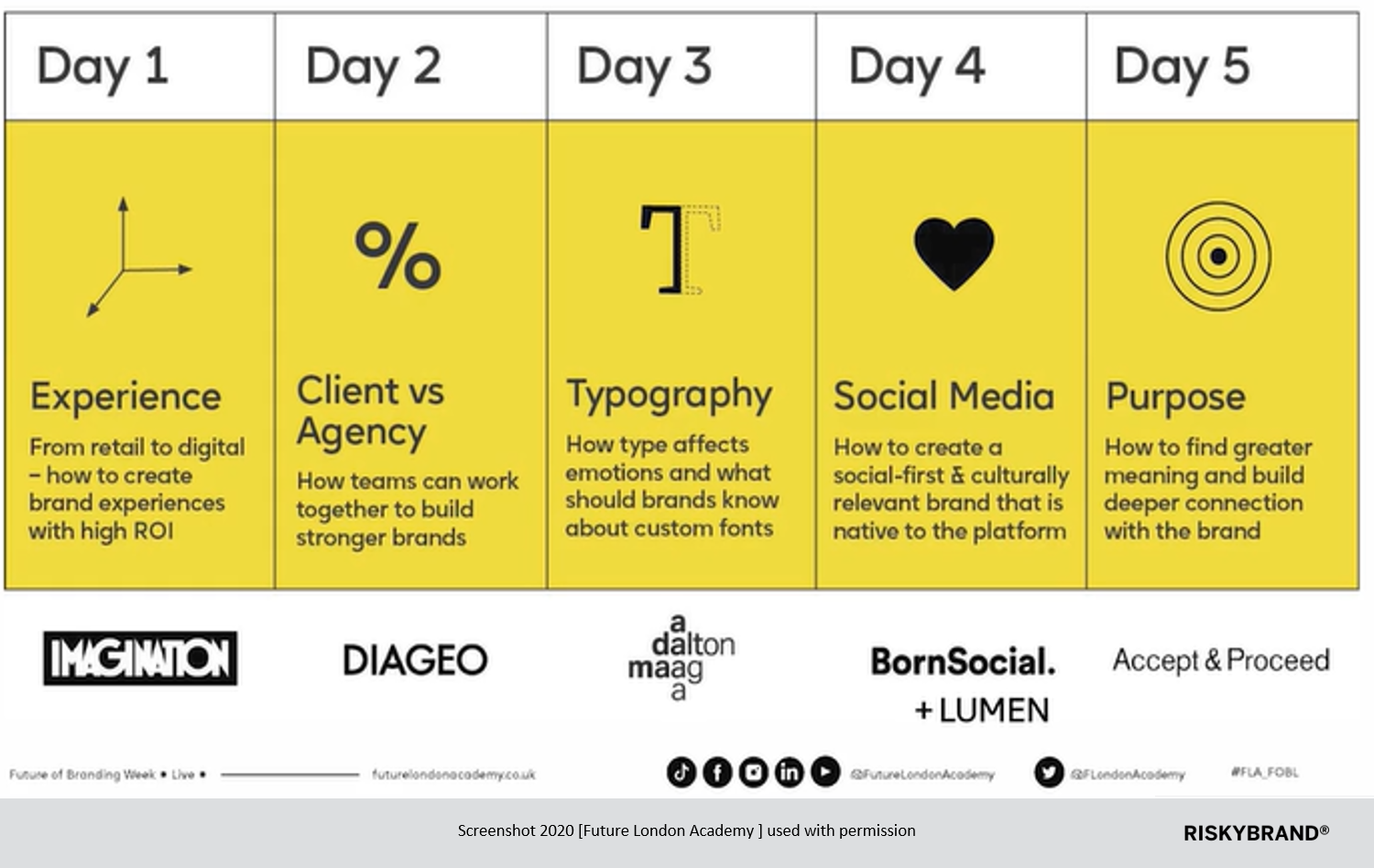 Content and Speakers
Day 1
The week started with a masterclass taught by Antony Parham, Executive Creative Director at experience design agency Imagination.
Imagination is an independent global experiential agency established in 1968 and is recognised as the world's leading authority on brand experience. The agency is famous for its creative use of analytics data to drive insights and measure the impact of the work.
Antony shared practical tips and framework on how to build experiences that stay in people's memory and build loyalty– from strategy to delivery, across multiple sectors and touchpoints blurring the physical and digital.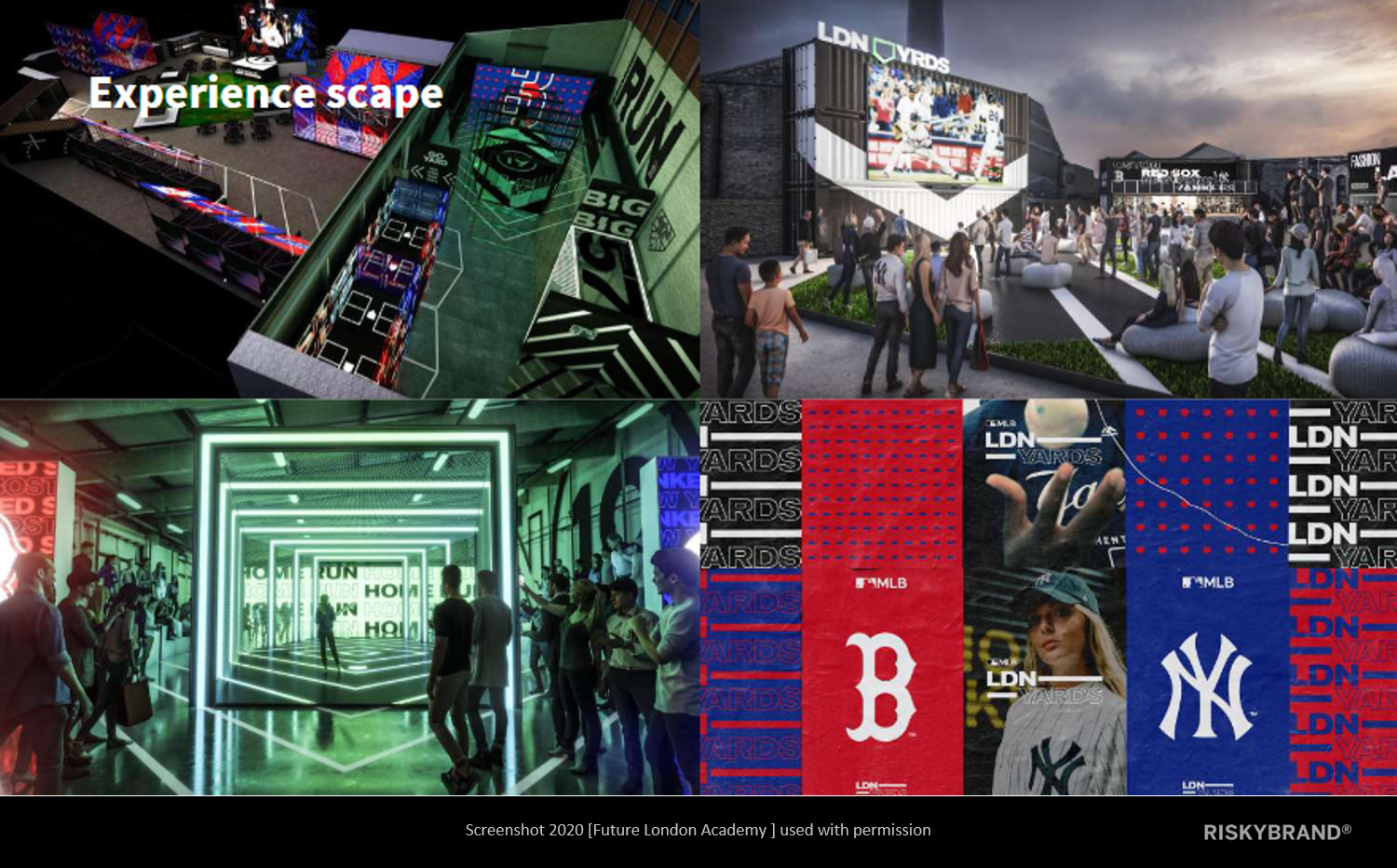 His point: we live in a very mechanized life suffocated with things and information. To cut through the noise brand need to tell more meaningful and human, authentic stories that people now crave.
The fun part was that we had the opportunity to test this idea on ourselves. To illustrate his point about changing consumer expectations, Anthony ran a quick survey about the aspects that triggered us to buy what we were wearing at the time of the class ( I was wearing a sweater from the slow-fashion French brand Habile with..a Uniqlo legging).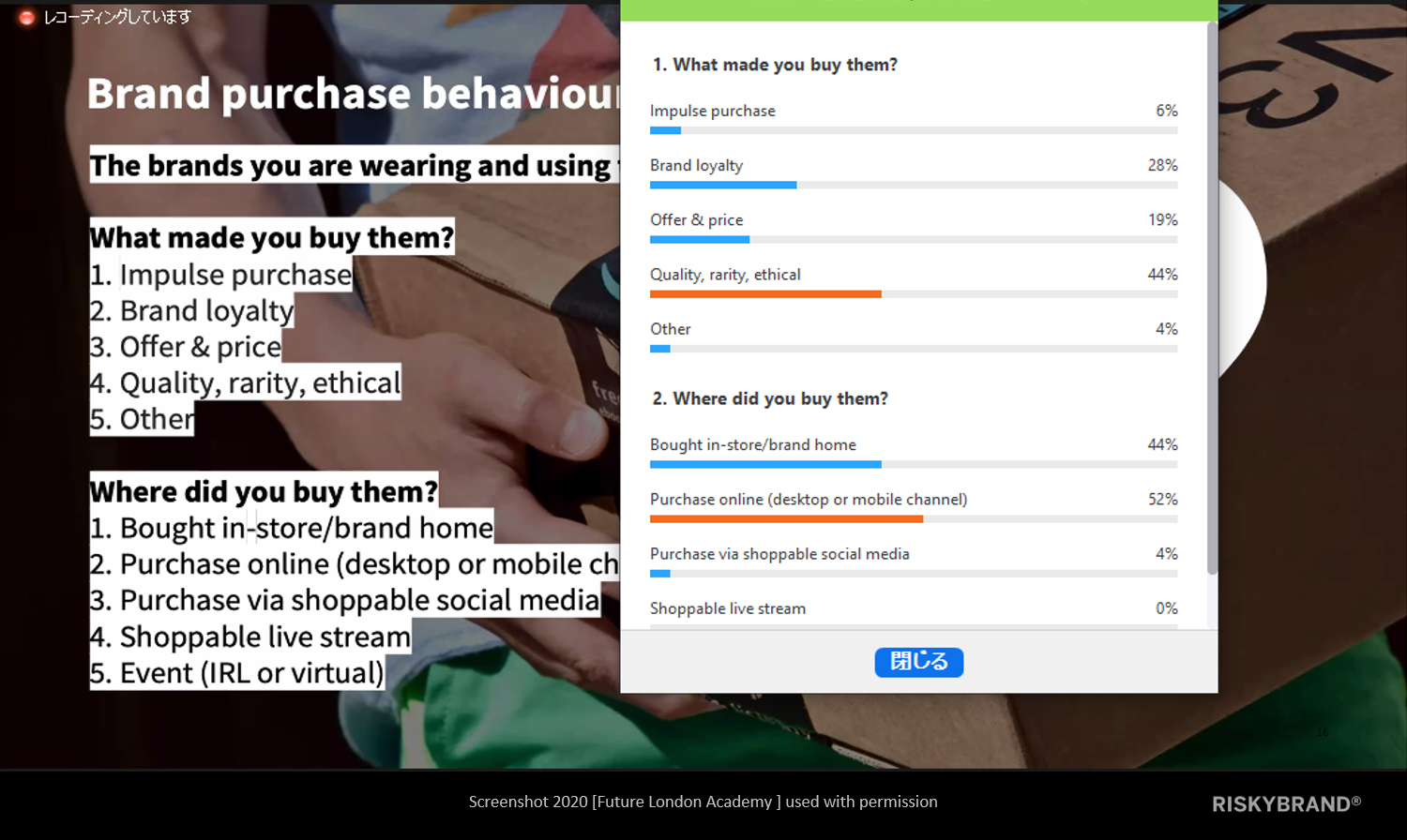 My answers are in Orange. Looks like I'm the living cliché of the millennial craving for meaning…
He then shared some practical tips to create more 'human' experiences effectively and credibly. A great example of this is the Shell Eco-marathon that showed Shell as a credible player when it comes to environmental action – something consumers may be initially cynical about – in a way that was entirely personalized, immersive and fun.
Antony's talk echoed the lecture I gave at the French Chamber of Commerce about how rising 'consumer cynicism' is calling for more authenticity in branding.
I'm also convinced that brands that don't have a clearly defined purpose and behave accordingly will be left behind. In our work at RISKYBRAND we find the 'behave' part to be the trickiest: how to make sure everything the brand does all feed into the purpose?
It is an ongoing challenge for us, and that is why it was inspiring to see how other agencies address it.
Day 2
The second masterclass, 'Client vs Agency' was taught by Jeremy Lindley, Global Design Director at Diageo. Drawing from his 30 years of experience leading design both agency and client-side, he shared his perspective on how design agency and the clients can work together to build stronger brands.
After a quick exercise where we reflected on our own experiences with clients, Jeremy highlighted the importance of cultivating a mindset of 'co-creation' between the client and the agency, rather than entertaining the myth of the lone genius designer.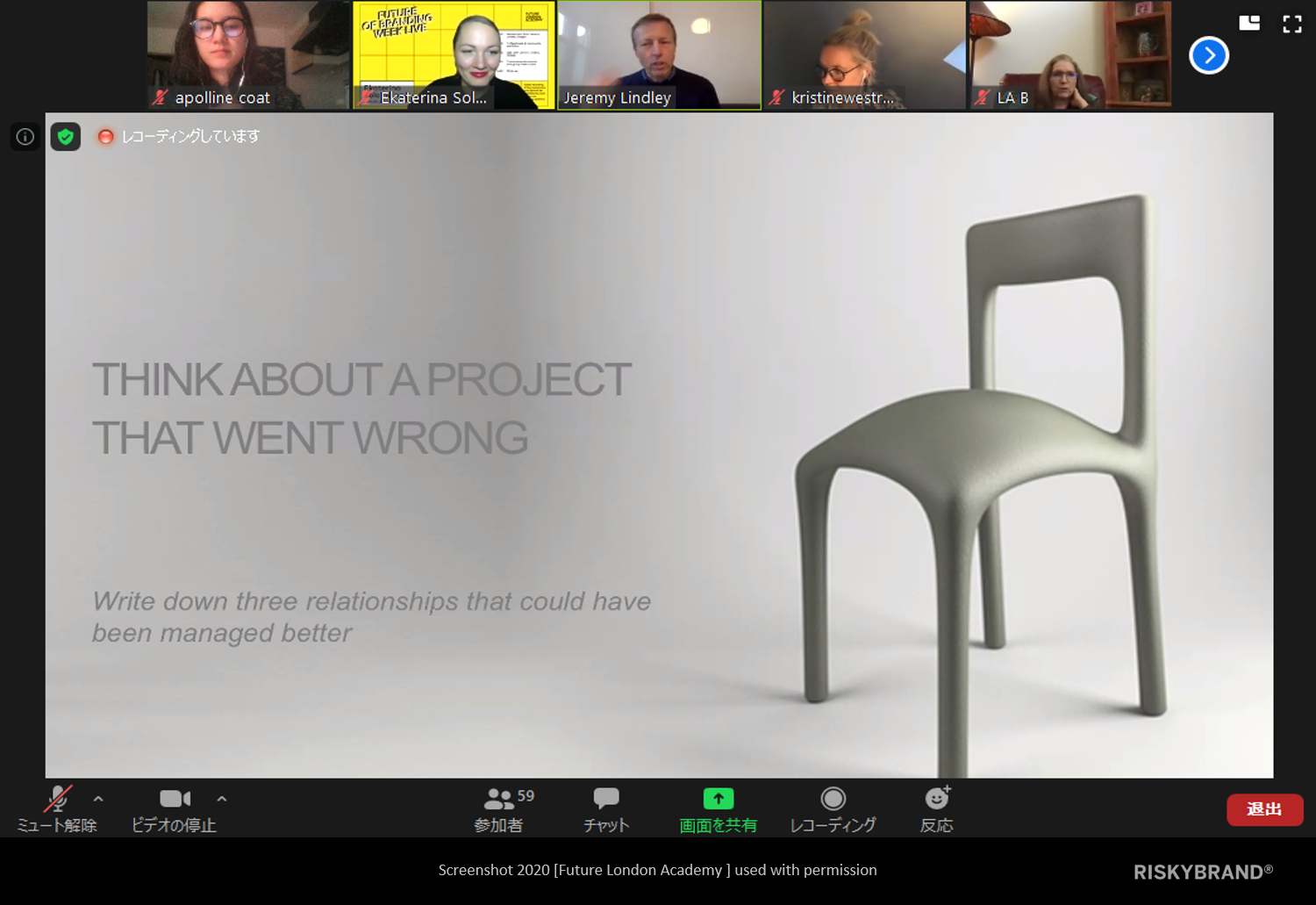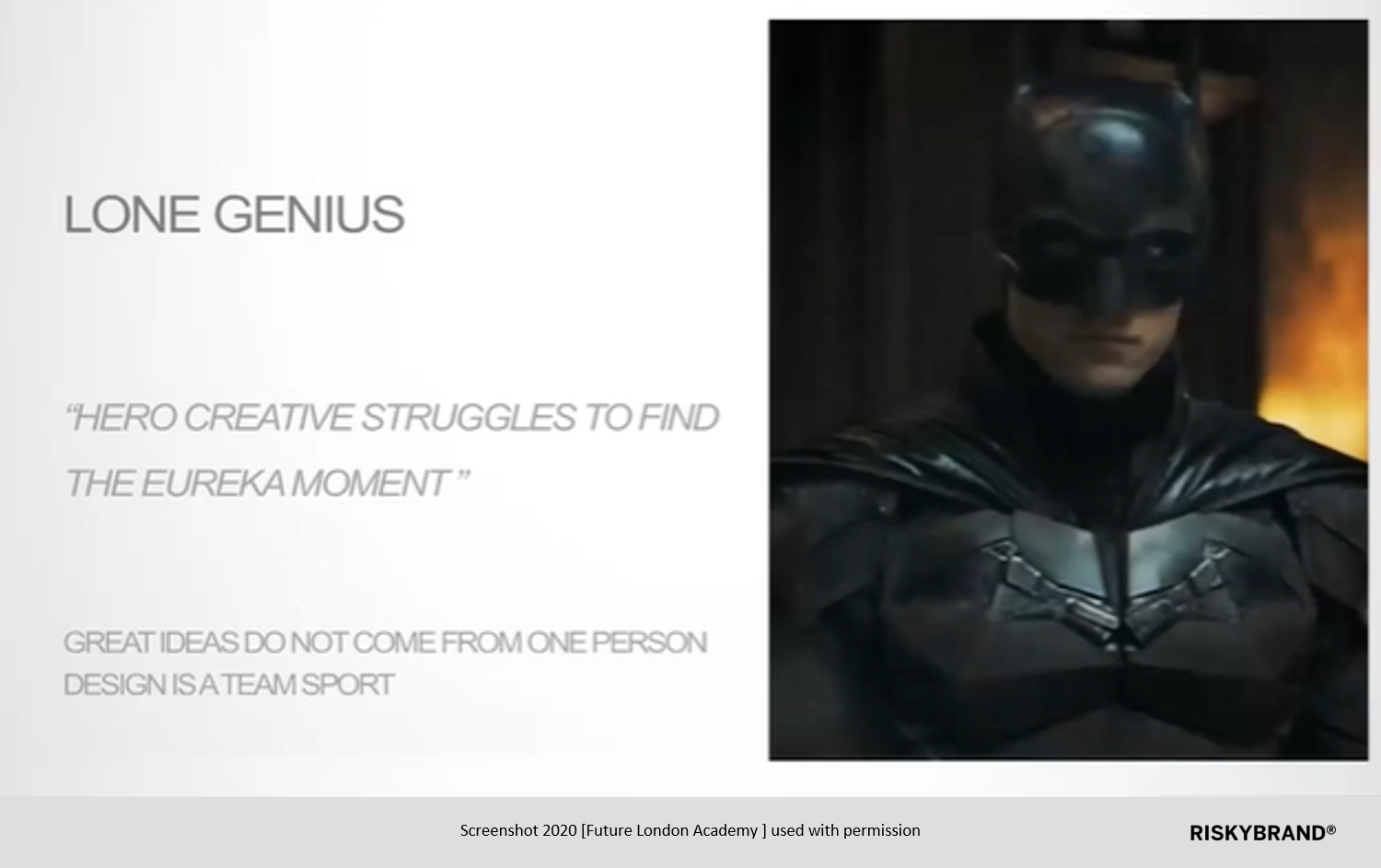 He said he wouldn't work with an agency that displays the super-hero designer mindset no matter how great the work, adding that 'the result is always higher when the avengers assemble', a metaphor that I found welcome. He then gave us tips about what clients are looking for when it comes to agencies, how to be a better client, and the framework he uses to build and maintain effective client-agency relationship.
What resonated the most for me is the idea that creative skills are not enough to do great work: agency people also need to be able to influence and educate customers. Reciprocally, clients have also a role to play, and 'get the work they deserve' (he quoted Ogilvy). Ultimately the responsibility of the final output lies on both sides.
Jeremy definitely inspired me to make effort to embed an 'avenger assemble' story in my relationships with clients, and be a better guide and listener, not just a strategist.
Day 3
Day 3 masterclass was from the world-famous type studio Dalton Maag, who created bespoke fonts for Airbnb, Facebook and Netflix and recently revealed a family of fonts for Rakuten which can adapt to its different outlets around the world. Creative Director Bianca Berning shared the type foundry's process of developing custom fonts and how type can subtly influence consumer's brand perceptions.
It was struck by the complexity of the font development process and the amount of research and discussions that are required to decide a direction to pursue.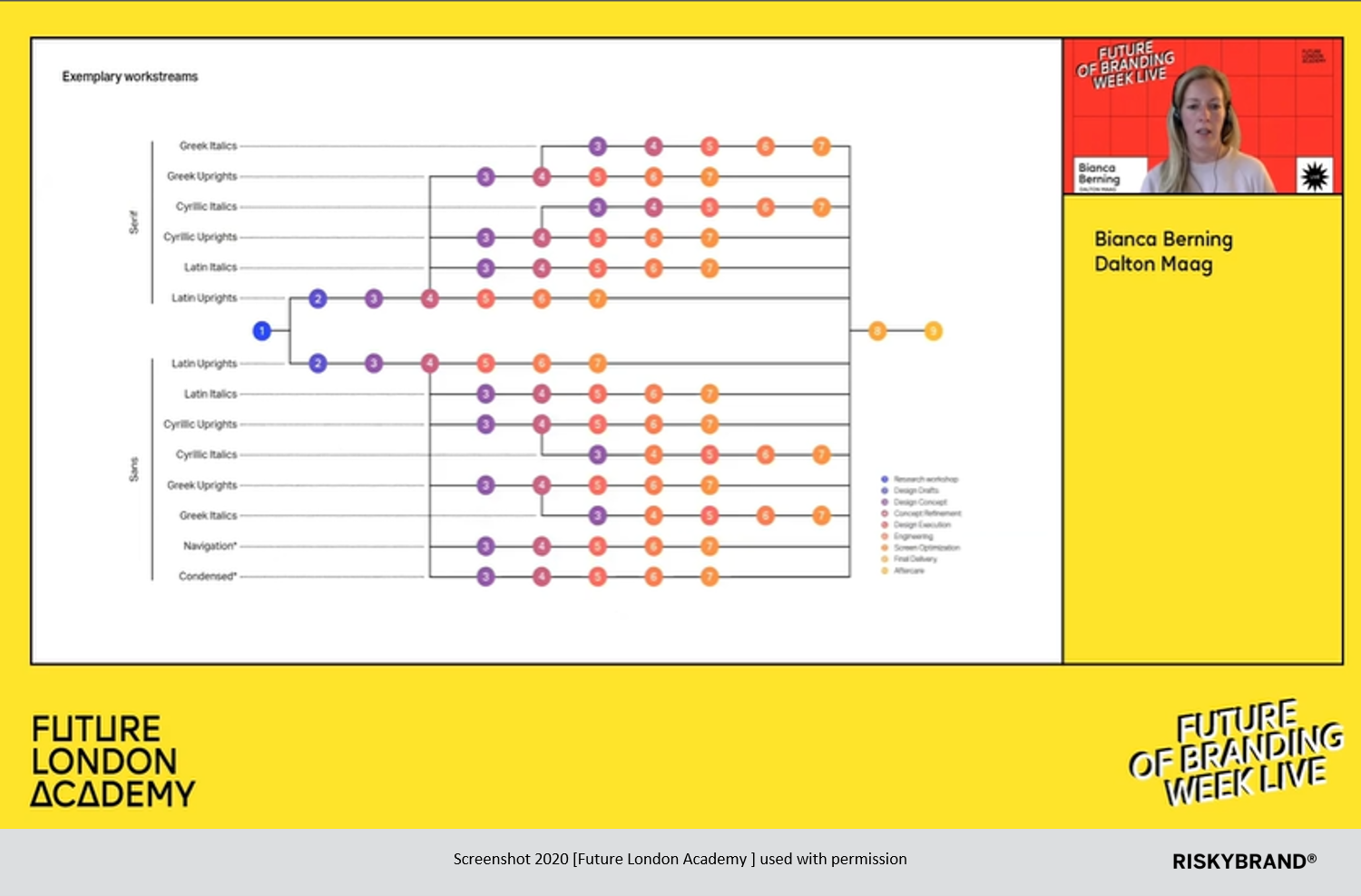 A city deployment PM sheet for the Olympics? No, the font creation process by Dalton Maag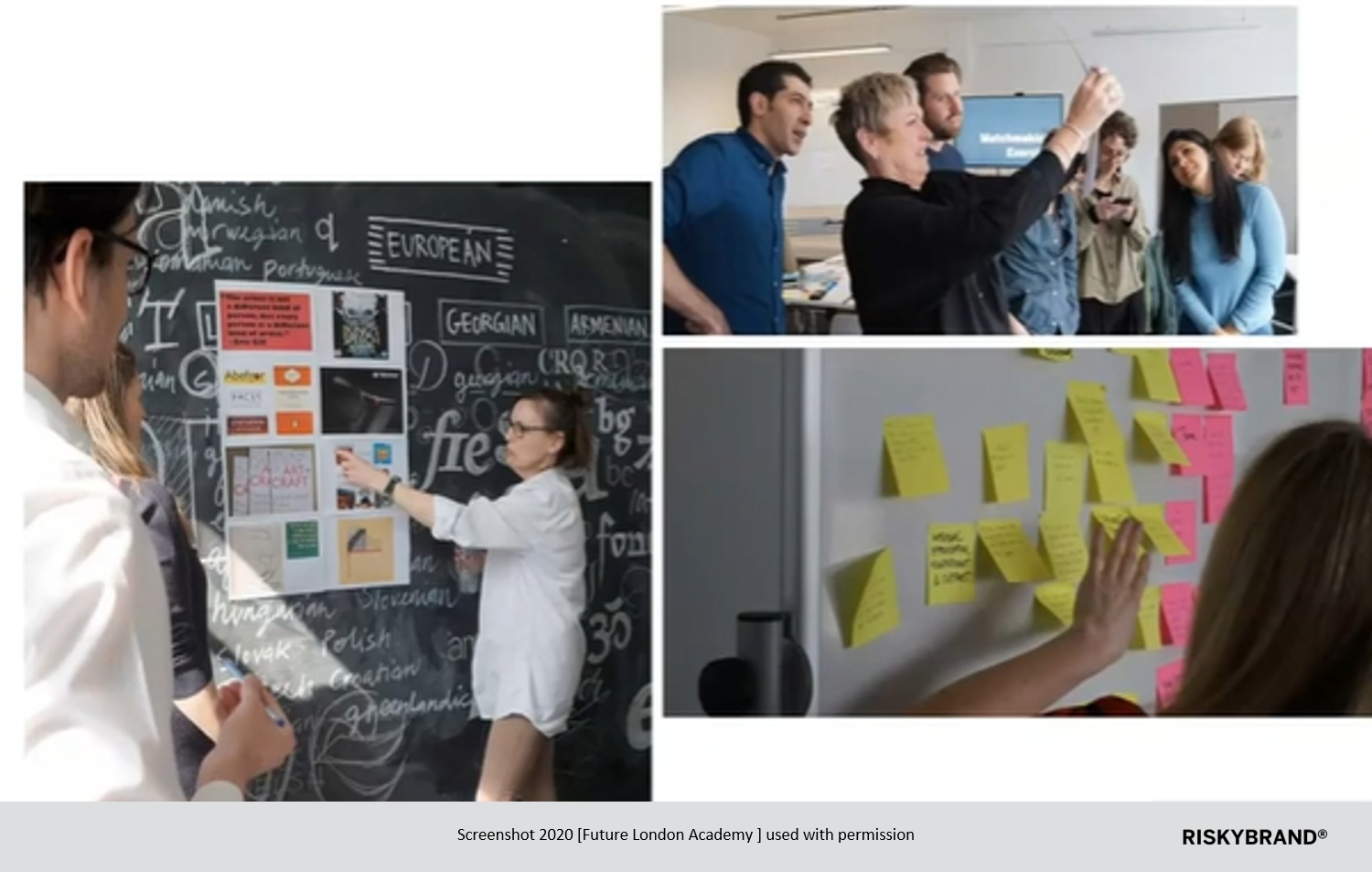 Ideation workshop by Dalton Maag for the BBC
Bianca's presentation made me realize the hard work of my fellow type designers at RISKYBRAND! It was also a powerful reminder that typography is an essential part of brand design and more broadly an essential mean of expression.
To be continued…Stay tuned for Part II!