---
Work Scope
・Brand mission and messaging architecture
・Tagline copyrighting
・Logo design
・Corporate color system and graphic pattern design
・Technology mark design
・Look & feel

---
The challenge
Increment P Corporation is a leading provider of Japan digital map contents and location services.
It is one of the industry's largest, most trusted and accomplished companies for its map service MapFan and vehicle navigation software.
In a view to expand the business to enterprises, government agencies and new foreign markets, Increment P was looking for a new brand identity that would make its advanced technology relatable both domestically and abroad.
The FEEL THE SPACE concept
People meet, spend time together, chase their dreams and find happiness. These moments, places, times and sensations are thought of as spaces. Through these spaces, Increment P wants to create chains of happiness across a range of categories. The tagline "FEEL THE SPACE" encapsulates this mission of "making the world happier by innovating on the value of using maps."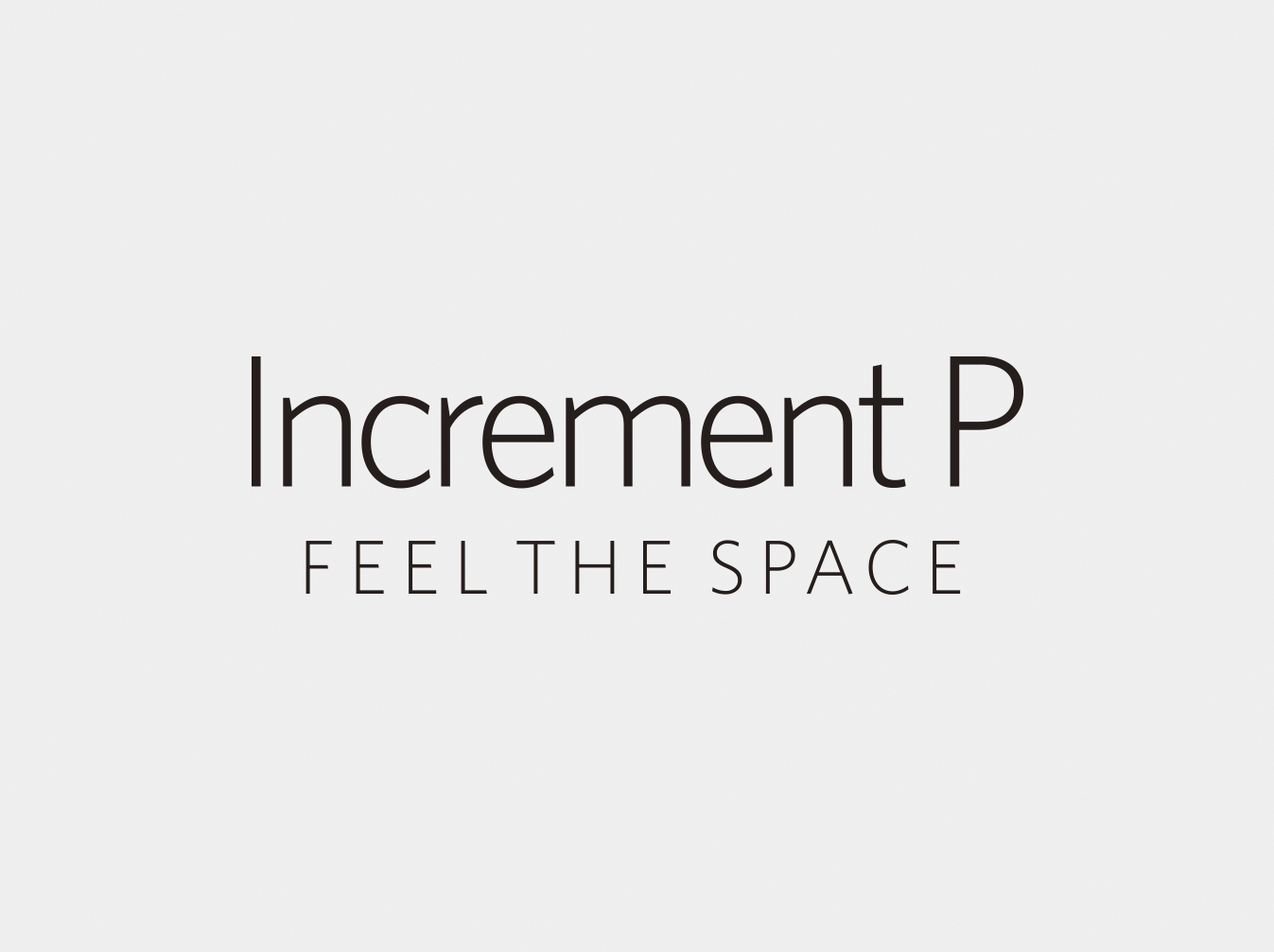 Spacing Dynamics
Increment P's map and location information technologies can provide optimal solutions and pleasure to users. We named this innovative technology "Spacing Dynamics" and created a new technology mark for it. This technology mark is displayed on Increment P's business cards, brochures, catalogs, sales materials and more alongside its logo and tagline, unifying the company's image.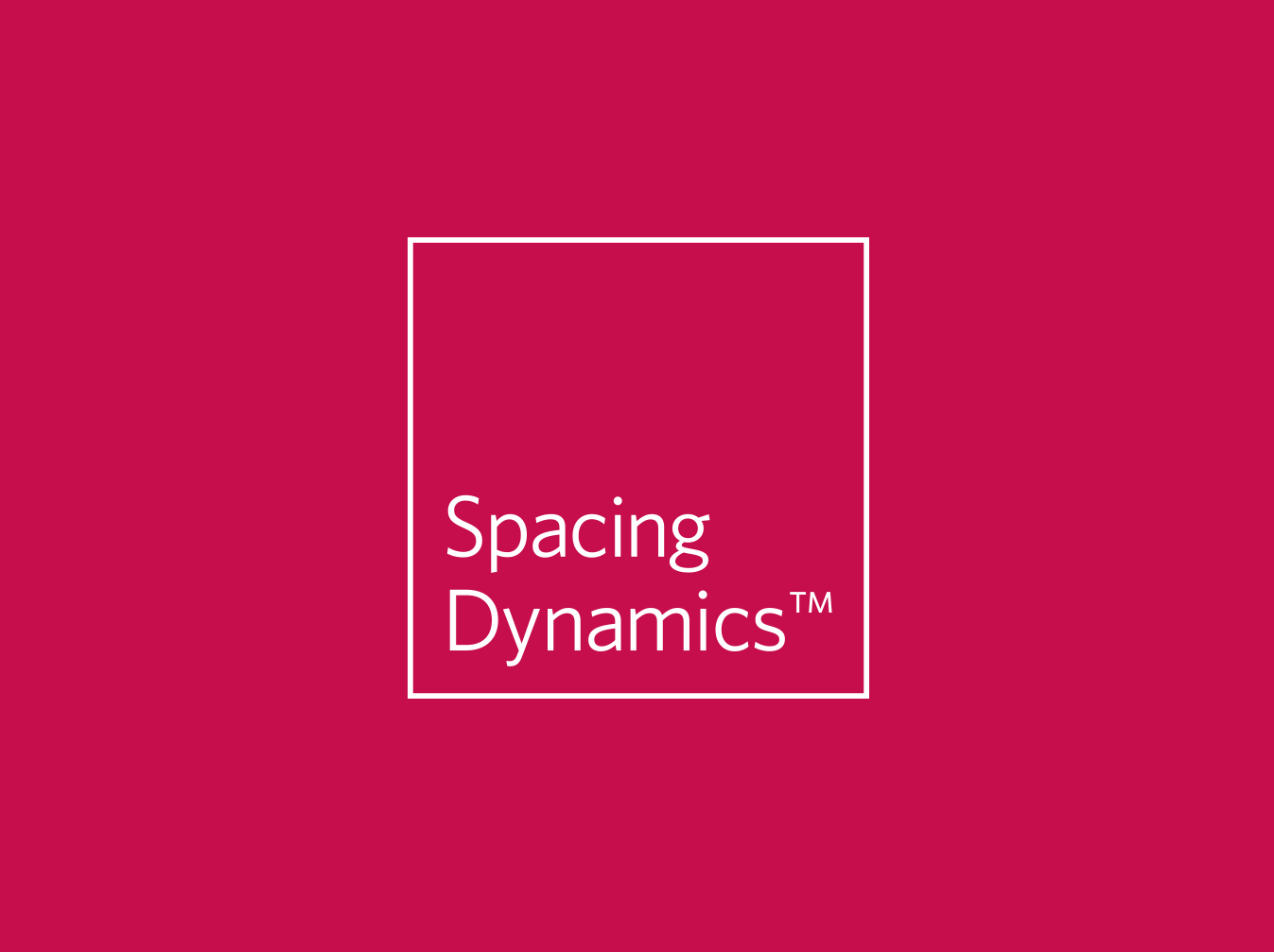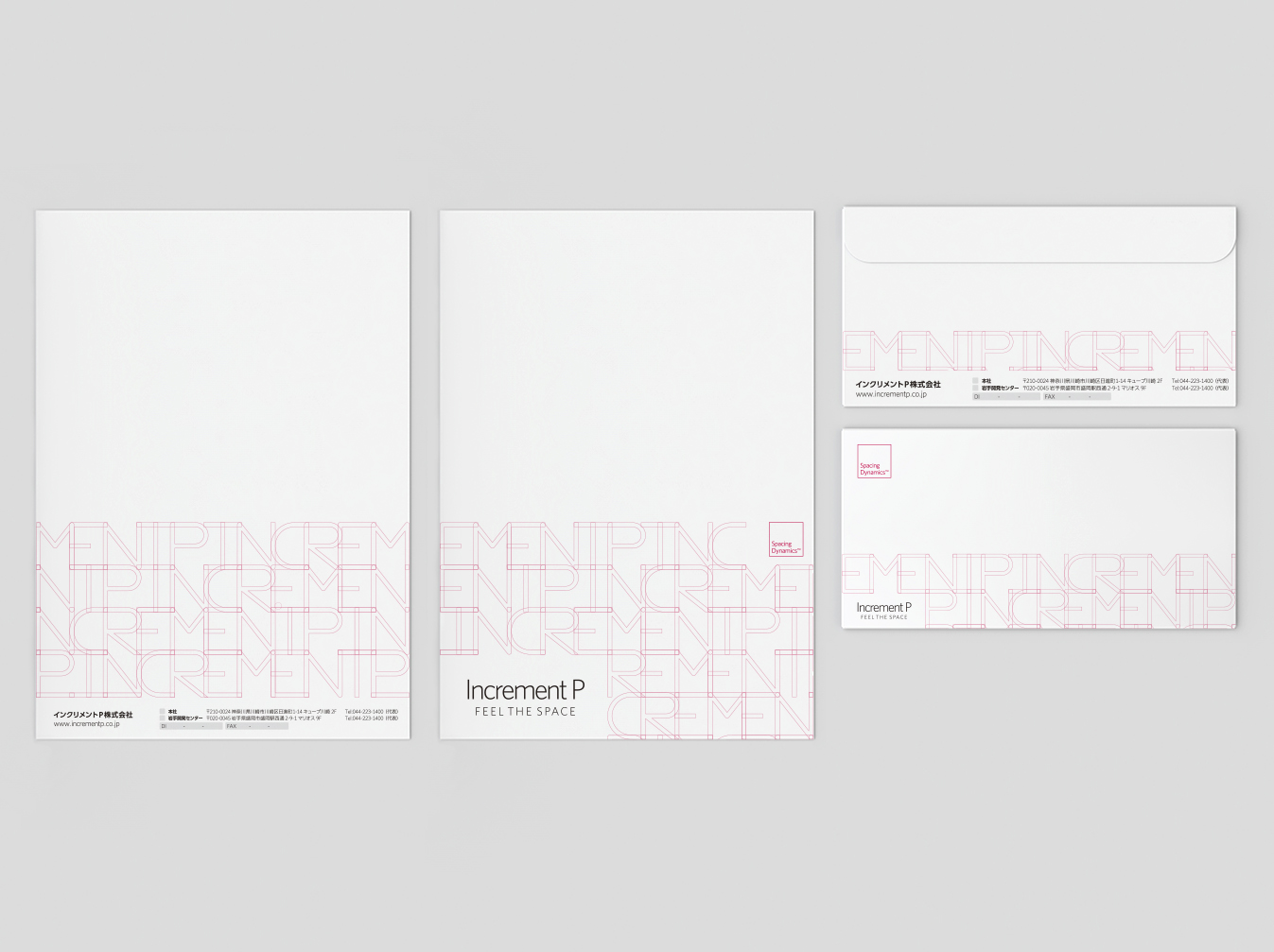 | | |
| --- | --- |
| Client | Increment P Corporation |