---
Work Scope
・New company name and logo development
・Visual identity formulation and total design of related materials
・Visual identity guideline development

---
The challenge
Nikken Total Sourcing (formerly Nikken Sogyo) is the leading agency for temporary staffing, headhunting and business outsourcing services in the manufacturing industry.
In a view to better communicate its values and desire to contribute to society as the number-one staff outsourcing company in the industry, while broadening the scope of its HR solutions, the company embarked on a name and logo change.
Our approach
'Nikken Sogyo' had grown into a familiar and established name since its creation in 1981. The challenge was to inject a new meaning into it without changing its core. The phrase 'Total Sourcing' was integrated to convey Nikken's will to provide added value together with companies and workers. The word 'total' also referred to the envisioned business diversification of the company.
We composed a logo around the first character of the name, 日 (`Ni'), stylized into an abstract square. The inside line rising to the right expresses the growth of the company and its people.
The tagline `Working with you' reflects the company's will of working hand-in-hand with individuals and organizations.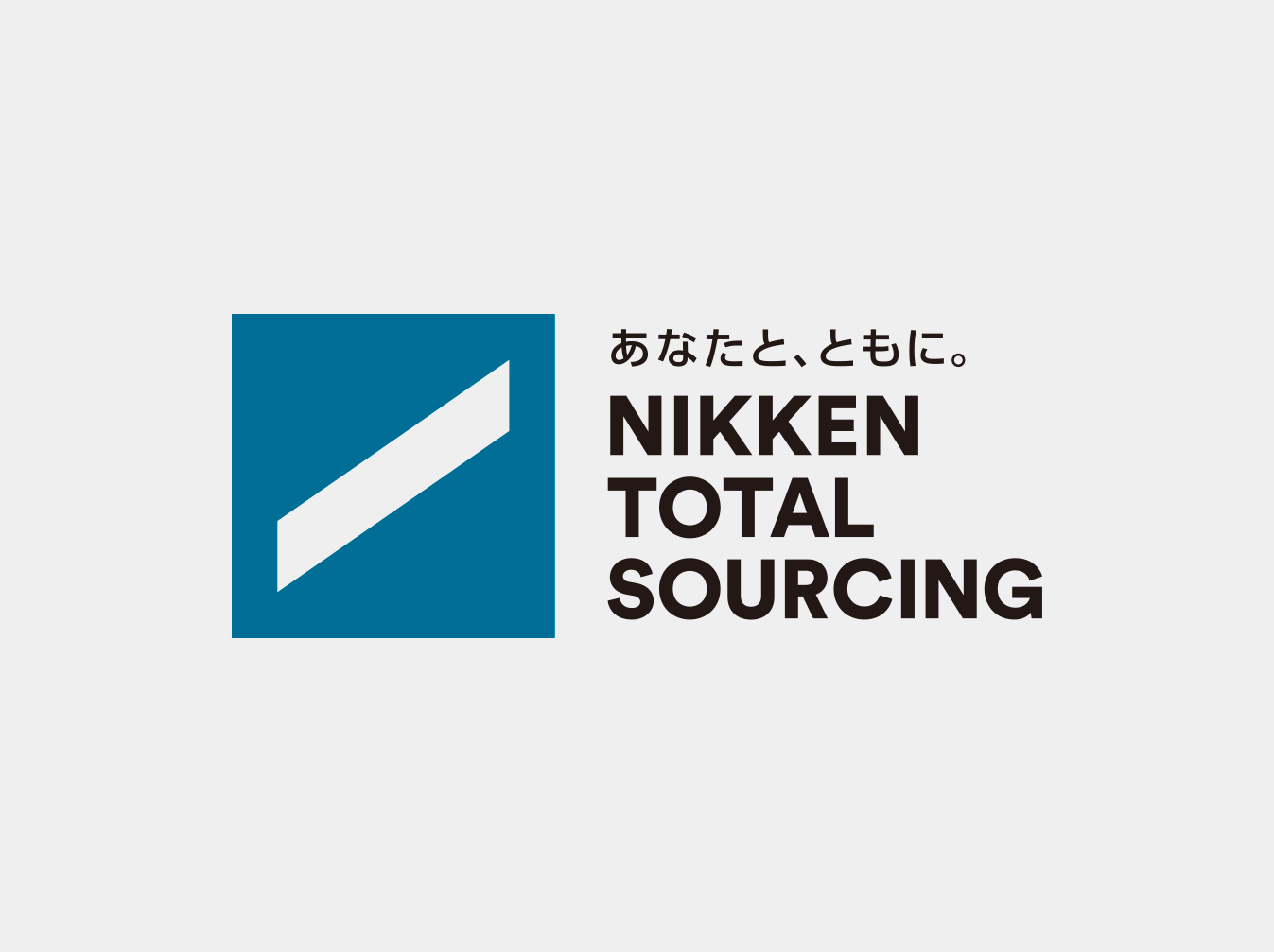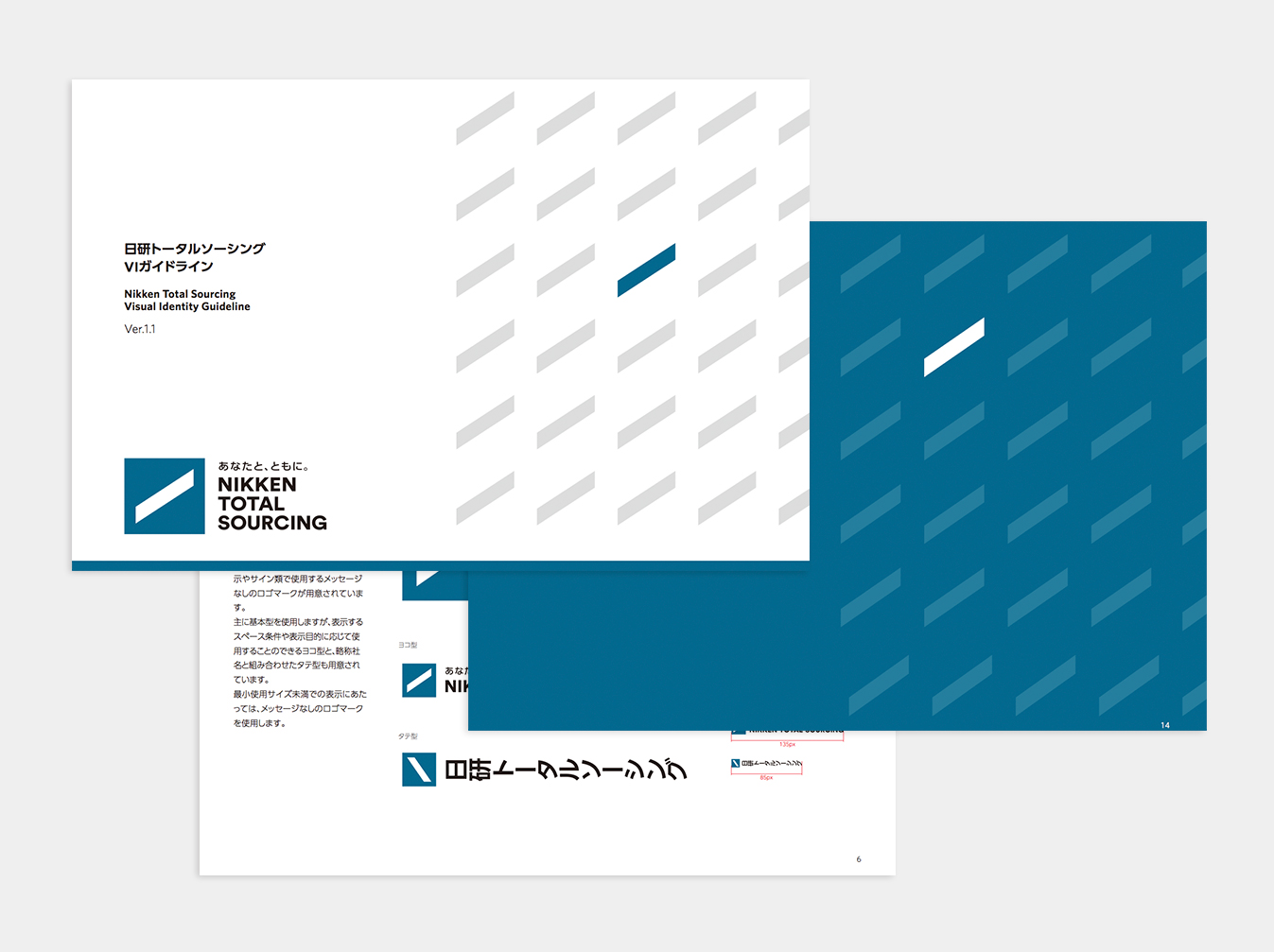 Client
Nikken Total Sourcing Inc.
(formerly Nikken Sogyo Co., Ltd.)

Partner
PRAP Japan, Inc.